We took on an impromptu project this afternoon. The screen door to the balcony off my bedroom was probably original to the house. The balcony is actually called a sleeper porch but we've never used it for that. It's just a nice place to sit in the spring and fall.
Anyway, the screen was brittle and had large holes in it. A few months back, I had ordered replacement screen but I never got around to it.
With the temps dropping down into the 40's at night, I like having the door open.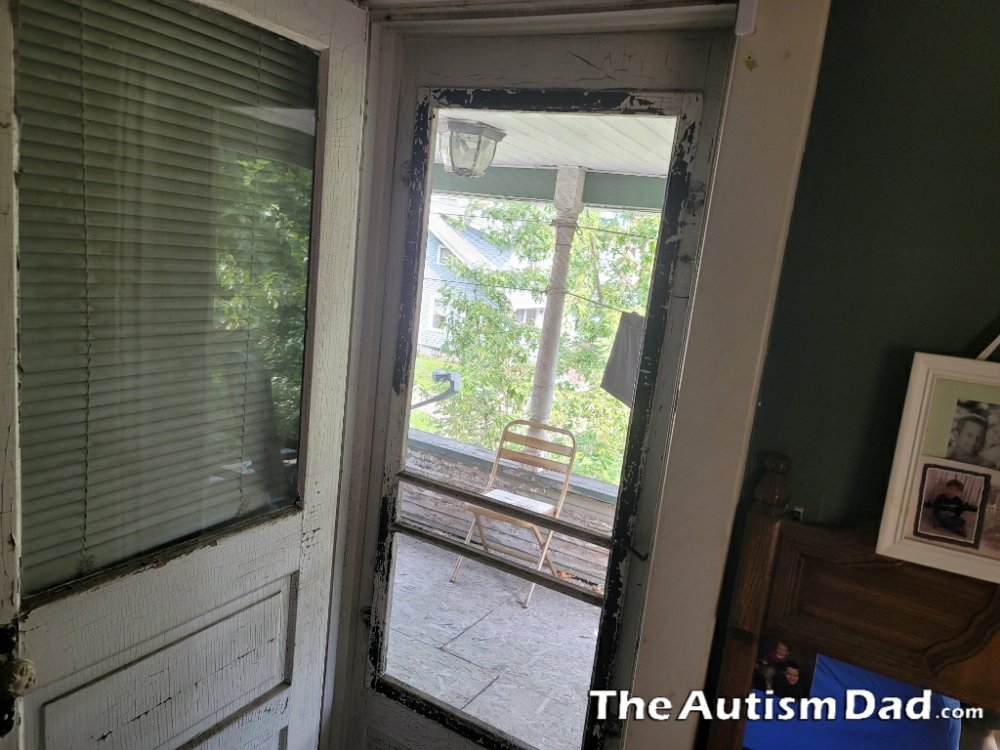 I decided that I would show Elliott and Emmett how to replace a screen. Gavin was otherwise occupied and wasn't interested in helping until after I had finished. 😂
It took a little while because everything was fragile and needed to be handled with care but I got it done.
Elliott and Emmett paid attention for the most part and if nothing else, it was nice spending time with them for a little while. ☺