I would like to introduce you to the newest member of the Lost and Tired family. Her name is Bella and she is a purebred,  brindle boxer.
Someone gave her to us last week. We weren't sure whether or not this was a good idea.  However,  she was worked out well so far and fits right in with the rest of the family.
Our hope is that she will work well with Emmett and help to curb some of his behavior issues. 

There were a few reasons we decided to accept her, the biggest was security.  Since our van was stolen last month,  someone tried to get into the house. I'm assuming it was the car thieves because they kept our house key.  They must forced the old key into the lock, damaging the barrel. When we came home that night,  our key barely worked.
The next day, upon closer inspection, the deadbolt was all scratched up and obviously been tampered with. I replaced the deadbolt once again. The good news is they didn't get in, the bad news is that they tried to get in the front door.
We are however, a bit concerned about the safety of our family,  especially in light of this.
Bella is Emmett's new best friend.  She is bringing out things in him that we have never seen before. He is wearing clothes more often so he can snuggle her without getting scratched. 
When he is really frustrated or upset,  she is able to settle him down. I know they haven't been together long but they have developed a clear bond and we are really excited to see that.
He's staying focused on her and he never focuses very long on anything.  He's even teaching her what she can and cannot chew on.
I didn't post anything right away because we weren't sure it was going to work out. However, she's learning really quick and we actually received a few gift cards that will cover puppy supplies for awhile.
Anyway,  I wanted to share these adorable pictures of Emmett with his friend Bella.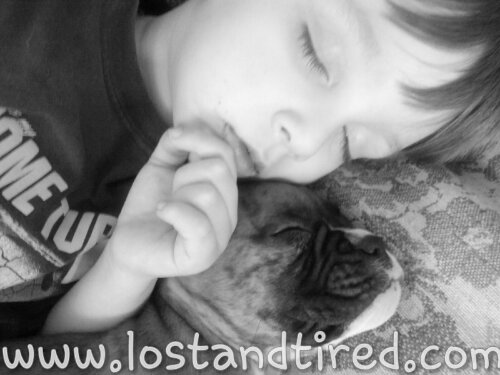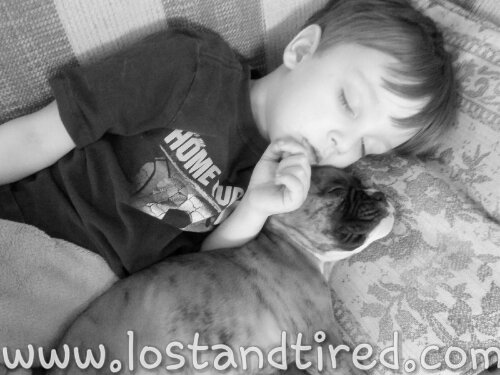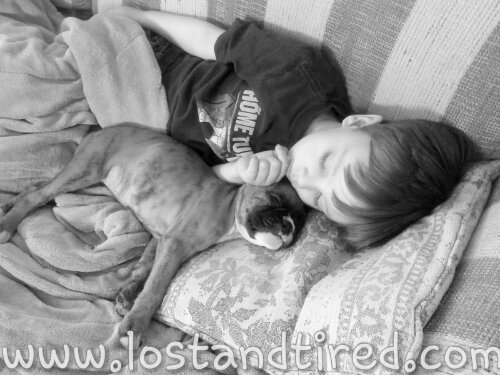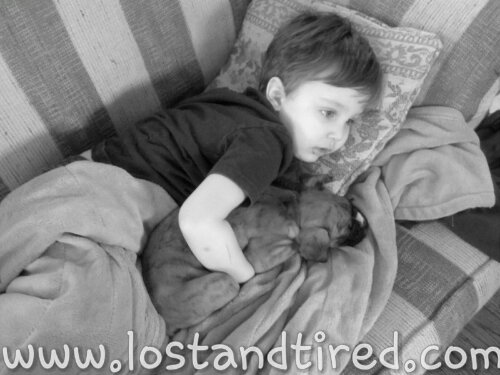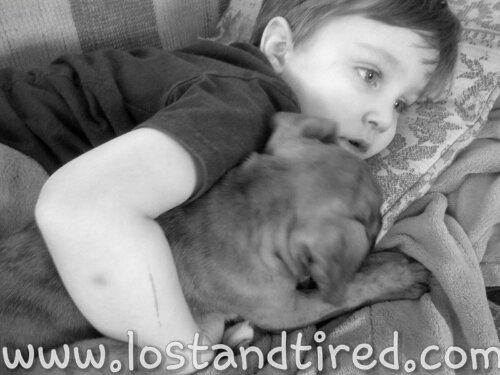 **Thanks for reading**
       -Lost and Tired
Please join our Community Autism Support Forum
Posted from WordPress for Android so please forgive the typos. Auto-correct and I don't get along very well.