A road trip is one of the most enjoyable ways to spend time with your family. Thanks to the ability to drive to whatever destination you like, these trips can be a fun and exciting way and to expand your experiences, and bring your family closer together.
However, there is no denying that long hours in a car can make parents and children cranky. To make your family's next road trip a success, here are some tips that will help you prepare properly.
Get Your Vehicle Ready
Before you even think about going on a road trip you need to make sure that your vehicle is in proper working order. The best thing to do is to schedule an appointment with a mechanic.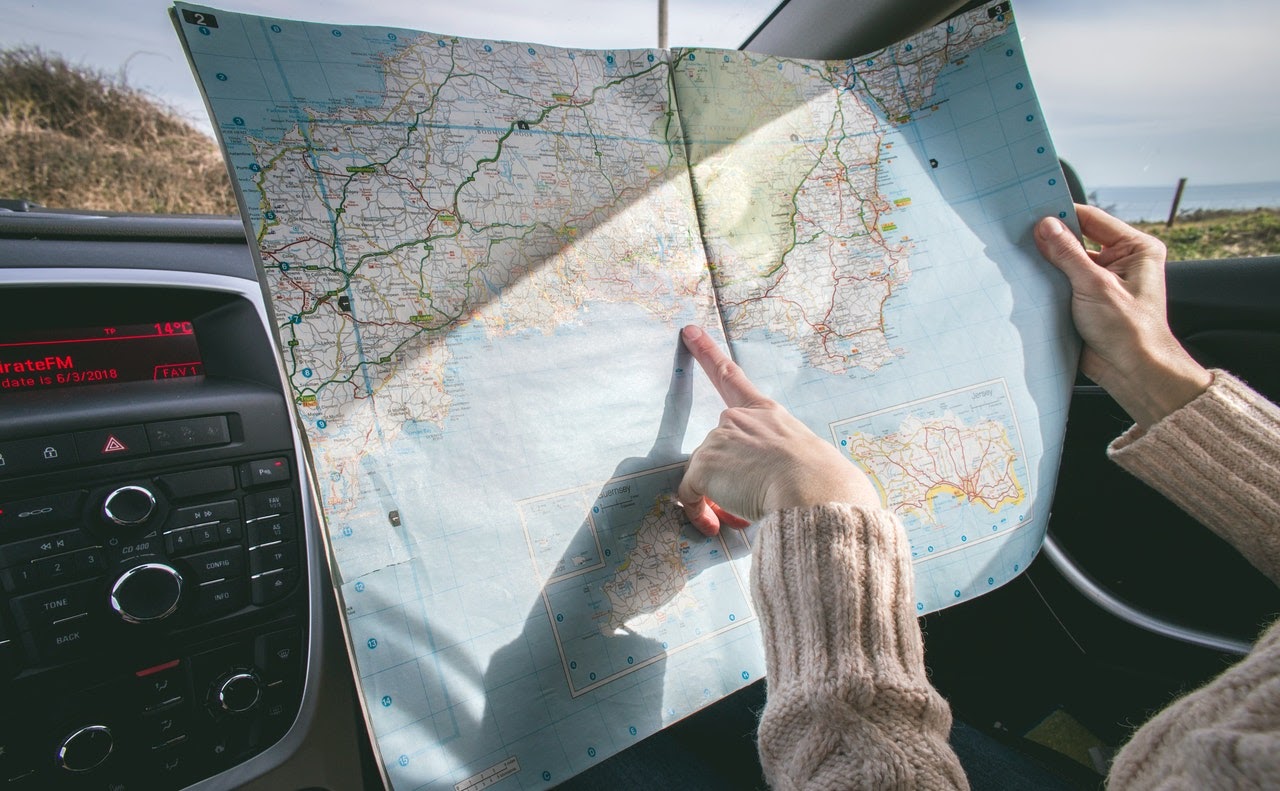 Photo by Dominika Roseclay from Pexels
Make sure that you check your tire pressures, mag wheels, air conditioner, brakes, and windshield wipers. Ask your mechanic to check your engine to ensure that your motor oil, brake fluid, and coolant are all at acceptable levels for a road trip.
Have the Essentials Ready
Once you have your vehicle prepared it is time to pack essential items that you will need. Ensure that you have antibacterial wipes ready and a small first aid kit on hand, accidents do happen especially when you are traveling with children.
Have umbrellas and raincoats ready in case there is inclement weather. You should also make sure that you have warm blankets stocked up in case you encounter some cold weather.
If your children will be entertaining themselves by using their tablets and phones on the road trip make sure that you download their favorite shows and music. Ensure that their devices are fully charged and that you have a power bank ready in case batteries start to die.
Stock Up on Food
Nothing can make children crankier than when they are hungry and cannot leave the vehicle. Do not depend on picking up food along the way. Make sure that you have packed all of your children's favorite snacks so that they can munch on them when the hunger pangs start to strike.
Stock up on durable vegetables such as oranges, apples, grapes, and strawberries. Have plenty of vegetables ready as well, you can stock carrots and cucumbers and any other vegetables that your children enjoy. You can put the fruits and vegetables in a cooler to keep them fresh.
Dehydration on a road trip should be avoided at all costs. Make sure you have plenty of frozen bottles of water available so that you can have drinking water available whenever it is needed.
Have Car-Friendly Activities Available
As mentioned before you should download your children's favorite shows and music before the road trip begins. However, in addition to these, you can have crayons, card games, and even auto bingo available for entertainment.
This will help up to break up the monotony of kids always being on their devices. You can also play Solitaire Bliss. It makes for an entertaining family activity. The best part is that you can play it offline also.
Download the Right Apps
There are many apps available to make a road trip so much easier. You no longer need to travel with a lot of maps or travel books in order to be informed on your journey. Travel apps will provide real-time information about traffic, give you directions, suggest places you can eat and so much more.
You can use online maps that showcase your destination. However, it is best not to completely rely on these maps as you may pass through areas that have poor reception.
When this happens you will not be able to access your online map. Always have a hardcopy of your map available for use.
Do Your Research
Make sure you Research carefully where you're going and where you will be staying. This is perhaps the most important research you will do. You need to make sure that there is a purpose to your trip.
Take the time to check out where interesting landmarks are located. You can also make stops along the way, visit these landmarks and take pictures. This will make the kids a little more entertained and get them off their devices on your way to your destination.
Do your research about where you will be staying if you are renting a home, or planning to occupy a condo. Research as necessary to find out about the safety of the area and the amenities that will be available to you should you decide to stay there overnight or for a long period of time on your road trip.
Also, if you plan to travel with a dog – read this guide.
Secure Your Home
Don't be so busy preparing for the road trip you don't take the time to secure your home before you leave. Make sure that everything is locked up safely.
If you have a relative or neighbor that you trust you can ask them to check in on your home until you get back. Tell your children to avoid posting on social media about your trip. This is one of the main ways that burglars rob a home when people leave for trips.
Save all the pictures you want to post on social media for when they return from the trip. Turn on your porch lights and other outdoor lights before you leave. A dead giveaway that no one is home is a dark house.
Ready to Hit the Road
Now that you're all packed up and ready to go, Make sure that you have everything that is necessary in the car before you drive off. It is a good idea to create a checklist so that you don't leave anything behind.
Food should be at the top of your checklist. Go through your food list in detail to make sure that you have everything that will make everyone comfortable. While you can survive a lot of things on a road trip hunger is one of those things that will cause frustration.
The next thing you need to do is to make sure that everybody will be kept warm, so ensure you have all your blankets and jackets that you will need on your trip. After that, it's just a matter of ensuring there will be entertainment and that everyone stays safe on your trip.
Additional resources:
This is a contributed post and therefore may not represent the views and opinions of this blog or its author.