I thought I would share this because it's pretty darn funny.  Bella had gotten into the dog food closet and got her head stuck in the dog biscuit box. 
She kept running into the wall and falling over.  She wasn't getting hurt and it wasn't easy to catch her.
I was totally cracking up…  Maggie was even trying to help her get the box off her head.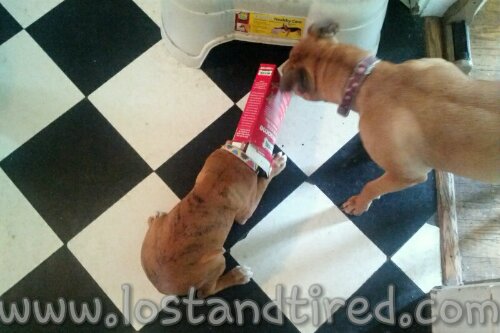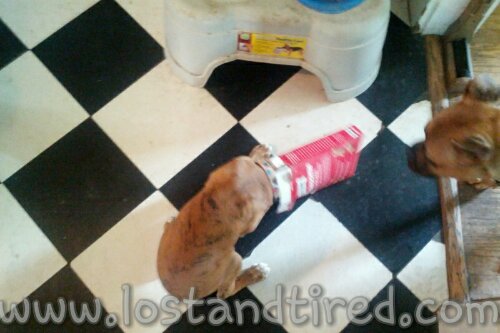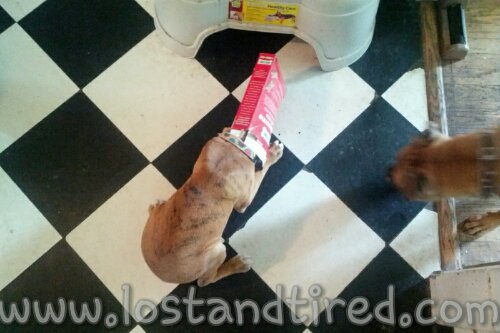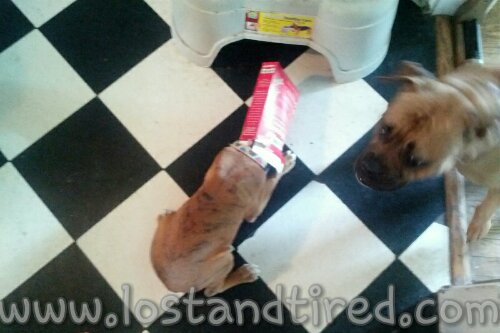 **Thanks for reading**
       -Lost and Tired
Please join our Community Autism Support Forum
Posted from WordPress for Android so please forgive any typos as auto-correct and I don't see eye to eye. 🙂