I live in constant fear of my kids regressing. I experienced that horror with Gavin when he was about 4 years old. Over the years,  Gavin continues to regress. Out of nowhere,  he would lose a skill he had already mastered but would usually gain it back or was able to relearn it.
However,  anymore,  Gavin just loses the skill and simply doesn't recover.
With that being said,  I extremely worried about Emmett because he's at the same age that we lost Gavin and he seems to be slipping.

This is just the latest example of Emmett regressing.  Emmett has been completely potty trained for quite some time now.  However,  until about 6 months ago,  Emmett wouldn't have to strip naked to go potty.  He moved past that and we haven't repeated that behavior until recently.
Once again,  Emmett must strip all of his clothes off before going potty. Maybe this is just a weird phase and nothing to worry about. However, the general consensus is that he's losing traction and slipping backwards.
His behaviors are regressing as well.  He is once again biting and becoming very aggressive,  even with Bella.
As much as I try not to assume anything,  it's really hard not to be terrified at this point. But like I said earlier, it could be nothing more than a weird phase. Somehow,  I don't find that very comforting.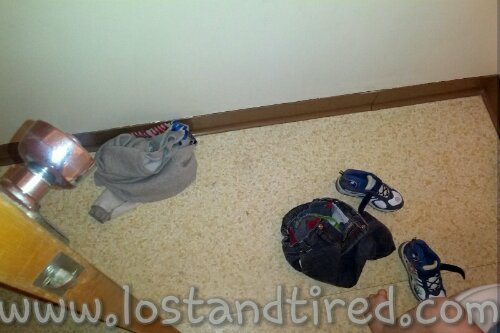 **Thanks for reading**
       -Lost and Tired
Please join our Community Autism Support Forum
Posted from WordPress for Android so please forgive any typos as auto-correct and I don't see eye to eye. 🙂