Today is the worst day in Lost and Tired family history.  Gavin was caught lying after repeatedly being told not to do something. 
Upon questioning,  he completely lost it.
He had the worst meltdown I have personally ever seen. This meltdown included coming after me,  taking a swing at the dog and putting a hole in the wall.  There was self-injury and violence like we have never seen.

It was so bad that I came extremely close to actually calling the police and having them remove him from the house. 
That has never happened before and I feel sick to my stomach for even thinking about it.
Lizze was in the phone with Dr.  Pattie who backed us up in the whole police thing.  We decided that he needs to go somewhere but that it isn't safe for us to take him ourselves. She also pointed out that this could be related to the removal of the depakote this week.
Depakote is a mood stabilizer and an anti-convulsant.  It may been helping to smooth out his moods and once removed,  all hell breaks loose.
It's possible but he was headed down this road anyway, even on the depakote.
Not that I ever know what to do but at this point,  I'm completely lost. I have no idea what to do anymore. I don't know where to take him or how to get him there.
I told him that I love him but that violent people have no place in this house.
After close to an hour, Lizze finally gave him to the count of 3 to get under control or she was going to call the police herself and have them take him to the hospital (this is something that brought tears streaming down her face).
How did Gavin react? He simply shut it off, like nothing had happened,  before she reached the count of 3.
I truly don't know what to do.  We have begun gutting his room of anything that could be used as a weapon.  He will be left with his mattress,  blanket and pillow,  at least for now.  He will also not be leaving his room today,  with the exception of using the bathroom….
This of course pissed him off even more. As far as I'm concerned,  he has lost all freedom and privileges.  These will have to be earned back over time.
Right now that's all we know. We are trying to help the other boys relax and feel safe. 
You should understand that sending your child away,  regardless of the reason, is much easier said than done.  There is a huge emotional hurdle to overcome first. Then there is the guilt and feelings of failure or giving up that will haunt you decision. 
Then there are the logistics.  You have to find a place,  then that place has to have an open bed and be willing to take him. 
Majority of the time,  you have to go through the ER and follow the proper channels.  This can take a very long time. In fact, one of the last times we sat in the ER at the Cleveland Clinic for over 12 hours. 
I don't relish the idea of doing that again.
The other thing to think about is the out of pocket expenses involved.  While money should never be a deciding factor,  the truth is,  it can be. If Gavin goes somewhere farther away,  we will have a great deal of commuting ahead of us.  You don't just drop your child off and leave.  You are heavily involved,  from being to end.
Travel expenses may exceed your resources and then what do by our do?
We have been there and done that more times than I care to remember.  That's one of the reasons that I truly don't know what to do. Even if we go through with this,  there's no guarantee that anything will actually help him. Clearly it hasn't up to this point.
It can turn into to one of those situations where the means aren't justified by the end result. The problem is that we don't know anything until then, accept for the fact that this can't be allowed to continue.
We are going to spend the rest of the day making calls and trying to figure out what to do… 
I could use any and all advice that you can throw my way…. PLEASE.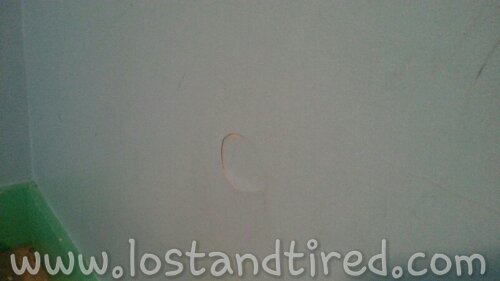 **Thanks for reading**
       -Lost and Tired
Please join our Autism Help Forum
Look for "Autism Help" app at the Google Play Store

This was posted via WordPress for Android, courtesy of Samsung's Galaxy S III. Please forgive any typos. I do know how to spell but auto-correct is working against me.