So we took the boys to the playground again tonight.  This is the second time this week 🙂 I'm actually quite proud of that.
We went to the playground at Fraiser Elementary School.
This is where I went to kindergarten as well as spent many,  many summer days. 

They have of course,  revamped the playground completely since those days.  However,  they are fantastic changes. 
The boys had a blast and it was very similar to occupational therapy as well.  The equipment they have now is fantastic for what my boys need to work on.  They played until Gavin needed to go home because his heart rate was way to high. 
Lizze had a good time and took tons of pictures. 
It was nice to see her enjoying herself for awhile tonight. It does my heart good to see my family happy.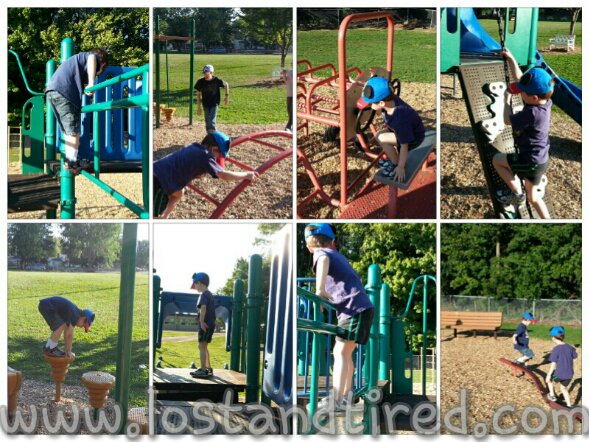 This was posted via WordPress for Android, courtesy of Samsung's Galaxy S III. Please forgive any typos. I do know how to spell but auto-correct hate me.
Please join our Autism Help Forums
Look for "Autism Help" app at the Google Play Store