I've talked about this many times.  I think it's really important to voice our fears or concerns for our child's future because it will help everyone focus on our common goal.
Our common goal should be to spread #Autism Awareness so that our children can have the brightest future possible. 
One of the things that I think transcends our differences is a common concern or fear for our child's future. The biggest fear I have and that I hear from other parents is what will happen to my kids when I'm gone?

That terrifies me and keeps me up at night. 
I'm doing everything I can to prepare them for the world and prepare the world for them.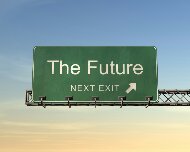 I wanted to openly and honestly discuss this because there are many things we can do to help ensure that our kids are cared for.
I thought we could share ideas or things we can do to prepare our children with #Autism to venture out into the world or simply help to prepare them for life after we aren't here.
I know this is a really scary and depressing thing to think about but it's reality.  We can't be here forever, what will happen to our kids when we're gone?
This was posted via WordPress for Android, courtesy of Samsung's Galaxy S III. Please forgive any typos. I do know how to spell but auto-correct hate me.
Please join our Autism Help Forums
Look for "Autism Help" app at the Google Play Store