Is your Autistic child very particular about things?  Does it interfere with everyday life for them? What kinds of things are they particular about?
I thought it might be interesting to share our personal experience.  I would love to hear from parents as well as Autistic adults or teens.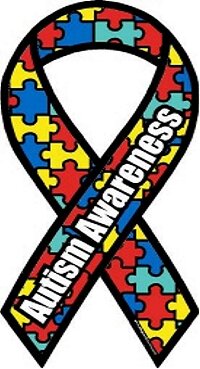 The reason behind me asking is simple.  I want to better understand my Autistic children, more specifically, my son Emmett.
Emmett really struggles with this gs having to be perfect. 
As an example, if he opens a sucker and the sucker has even the tiniest imperfection, he'll meltdown.  It's like he instantly panics and becomes overwhelmed by the idea that his sucker is broken.  He won't touch it and is many times inconsolable.
It's heartbreaking as his father, to watch this.  I want so badly to help him work through this.
There's no reasoning with him when something like this happens. As upset as he gets, that doesn't surprise me either.
My hope is that he can learn to better cope with this type of thing.  I hate the idea of him experiencing so much distress over something like this.  It doesn't seem like a big deal to me but it certainly is for him and that's all that really matters. 
Maybe we can are help each other to better understand and support our kids both young and old alike.  I would really like for today's discussion to focus on this.  I know how crippling this can be for my kids.  I hate to use the word crippling but that's an accurate way to describe it.  This can absolutely interfere with everyday life and I honestly dread every single time he opens something.  🙁
Let's share our experience as parents and hopefully get some insight from the Adult Autistics out there as well.  We really need to learn to listen to them. 
This site is managed via WordPress for Android, courtesy of the @SamsungMobileUS Galaxy Note 2 by @Tmobile. Please forgive any typos. I know how to spell but auto-correct hates me.  😉
For more ways to help the Lost and Tired family, please visit Help the Lost and Tired Family.