I don't know what the weather is like on your end but it's pretty darn crappy here. I've got a house full of sick and super grouchy kids and I'm battling to keep my eyes open.
When I look outside, it's very clear that summer has left us. It's rainy, cold and I have a yard full of leave to rake.
It's not helping much in the depression front.

However,  I managed to get a pork roast in the crockpot and some dishes done.  🙂
The roast should be ready in an hour or so and the smell has filled the house and it definitely takes the edge off of the bad weather. 
When I get home from picking up Gavin, I'm going to settle down onto the couch with a hot cup of tea and watch Elliott's beautiful mind create a few custom levels in Portal 2. Afterwards, I'm hoping to enjoy a nice quiet dinner on a cold, rainy,  fall evening.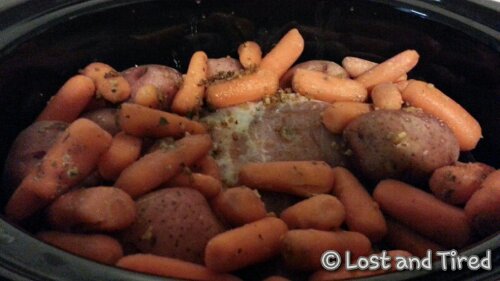 This was posted via WordPress for Android, courtesy of Samsung's Galaxy S III. Please forgive any typos. I do know how to spell but auto-correct hate me.
Please join our Autism Help Forums
Look for "Autism Help" app at the Google Play Store