I've got this pet peeve as of late and it has to do with USPS.  I love the postal service and I think the country would come to screeching hault if they do actually go under.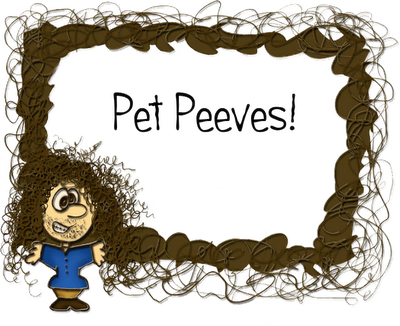 That said,  I have a PO Box set up for this blog so that people can correspond via mail, for whatever reason.

A few months ago I set up text messaging alerts so that when mail arrives,  I'm notified right away.  Until this point, I was just driving out their at random times to check.  It was a waste of time and gas.
You would think that being the United States government we could make something as simple as a text message alert letting me know I have mail, work.  I mean we put a man on the moon and are collecting rocks on Mars for God's sake.
Why can't we make this stupid text alert system work.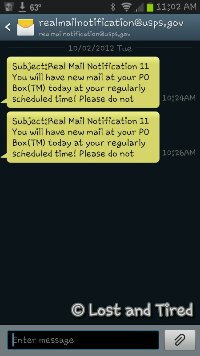 Four or five times in the past week, I've received alerts that I have mail, only to make a special trip out there and find out the PO Box is empty.  Mind you,  I've driven out there four or five times as well. 
How is this helpful?
It's actually quite frustrating and I just don't understand how something as seemingly simple as this, doesn't work?
And another thing.  What the hell is this regularly scheduled time crap?  Exactly when am I supposed to pick up my mail? I actually asked the person in charge of the PO Box's today after making another wasted trip and she doesn't even understand the process. 
This is driving me friggin crazy.
I was wondering if you have any pets peeves that you would like to share with the class and get off your chest? 
Come on,  we all have them and sometimes it's nice to be able to vent.  🙂
This was posted via WordPress for Android, courtesy of Samsung's Galaxy S III. Please forgive any typos. I do know how to spell but auto-correct hate me.
Please join our Autism Help Forums
Look for "Autism Help" app at the Google Play Store