Mr.  Emmett John, aka Spiderman,  aka Captain Independent was a really big help at the grocery store yesterday. 
Emmett is by far the most profoundly affected by #Autism, so I try to spend some extra time working with him on life skills that promote independence and self esteem. 
At the grocery store,  he helped by pushing the cart and loading items into the cart. 

He was occasionally distracted by the items that needed to be lined up on the store shelves.  He would stop and fix something he felt to to messy.  It was really cute. 
The only other oddity was that, if left to his own devices, be would have bought two of everything.  I don't know why that is but Elliott does the very same thing.  Neither one  knows why they do that, they just do.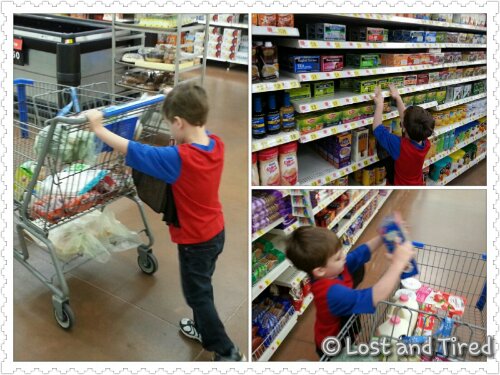 This was posted via WordPress for Android, courtesy of Samsung's Galaxy S III. Please forgive any typos. I do know how to spell but auto-correct hate me.
Please join our Autism Help Forums
Look for "Autism Help" app at the Google Play Store