I'm sorry that it's been a few days since I've posted anything, anywhere. Everything is going great and there's nothing wrong at all. I've been very preoccupied lately and kind of consumed by thoughts. I was trying to work through something in my head and it's been a process. Sometimes we just have to take a leap of faith. It's not easy to be vulnerable and can be incredibly scary but life is far too short to do otherwise.
As I said, everything is great. I'm happy and my kids are happy. In fact, we recently took a day trip and it was such an amazing experience.
I took Elliott and Emmett to Cuyahoga Valley National Park the other day. Gavin had other plans and opted not to go. He was missed but it's so nice to see him doing things on his own. He's growing in his independence and I'm so proud of him.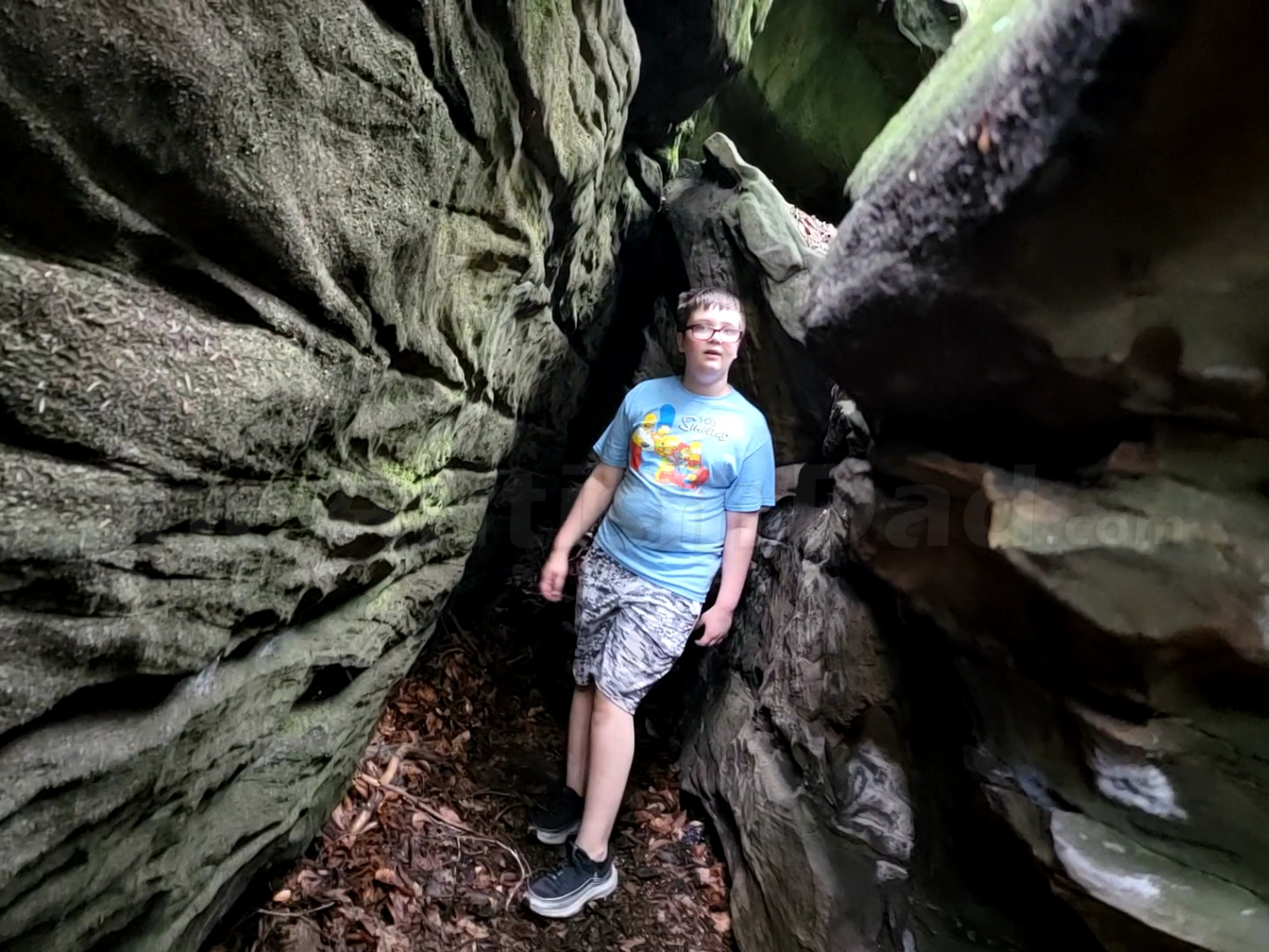 The park is absolutely stunning and doesn't feel like it belongs in Ohio. We explored the ledges and rock formations. Climbed through narrow openings and had a terrific adventure. The boys loved it and can't wait to go back together.
I absolutely love being in nature and hiking is on a very short list of things I truly love to do. We did decide that the boys need hiking shoes because climbing around on the rocks would go better with shoes designed to better handle the slippery surfaces. I'm supposed to be reviewing a pair of hiking shoes but they haven't arrived yet. If they end up being decent, I'll get the kids each a pair for when we go back.
We had dinner afterward and hung out at home for a while. It was such a good day and I'm so grateful for the experience. There were some amazing memories made and the kids got to be kids. That makes me incredibly happy.
Life is all about the experience, making memories, and the people you choose to spend it with. I'm very, very lucky to have all these people in my life.