I have been at this blogging thing for quite sometime now.  I have recently decided to build up my network.  To do so,  I have begun building an Atomic Tribe over at Triberr. 
Feel free to join and help the network grow. You must have an active twitter account and it doesn't matter if it's special needs related or not. Click Here to request an invite.
Basically, this allows me to to leverage Twitter to help share my family's story and spread #Autism and special needs parenting awareness.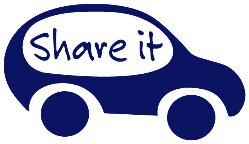 Right now,  my network has a reach of 1.5 million people and it's growing every day.
What I would like to do is help you share your story or #Autism/Special needs related website/blog.
This would happen by the way of guest posting.
All you need to do is send me a message via my Contact Me page at the top on the screen. Tell me a bit about yourself and what you would like to share.  I'll get back to you, hopefully within 24 hours.
If you want to streamline things a bit, go ahead and send me what you would like to share and I'll get it up.
I'm thinking that I'll share a story every Tuesday and Thursday. This can help call attention to your message and blog/site.
I don't really have any restrictions for posting accept this must be either sharing your personal story about #Autism or special needs parenting.
It doesn't have to be positive or negative.  I just want you to share your experience.
Let me know if your interested.   🙂