We had a last minute appointment with wraparound this morning.  Our coordinator wanted us to meet with a family life specialist.  Forgive me is I got the title wrong.
Basically, her job is to provide support for our family.
Anyway, we met with her this morning and discussed everything that we we're going through with Gavin.

We talked about our need for funding, in order to cover residential placement.  I'll be really honest, I think we got off on the wrong foot.
She wanted to know if we had tried sensory processing therapy to treat Gavin's reactive attachment disorder.  At this point I got defensive because I was like what does that have to do with reactive attachment disorder?
She told me that sensory integration was something that helps kids like Gavin.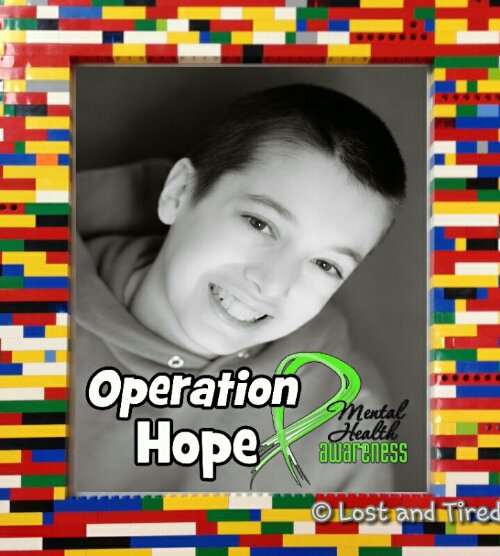 I was like, I don't understand how occupational therapy can be used to treat reactive attachment disorder.
I explained that we have been to some of the best doctors in the entire country and no one has ever suggested something like that.
If it was that easy, we would have already done that, years ago.
We ended up discussing everything that has already been done. As the conversation continued I realized that she was simply trying to help and had a reason for asking.  She wanted to make sure that we have truly exhausted our options because funding is extremely difficult to obtain.
The funding committee's goal is to doeverything possible to keep the child safe and in the home.  Funding is possible when there are no other options, as is this case with us.
However, we have to prove that we have done everything possible.
According to Dr. Patti, Dr. Reynolds and the Cleveland Clinic, we have literally exhausted all of our options.  Even if we hadn't, there is nothing that we can do for a child like Gavin, with reactive attachment disorder, inside the home. It's just not possible.
She was explaining to us that we willneed to provide all the documentation to verify everything.  We are already in the process of doing just that.
As far as I'm concerned, the meeting went really well and I really like our new family life specialist. Again, I hope I didn't butcher her title.
She treated us with respect and even thanked us for going through everything all over again for her.  I thanked her for all her help and told her I really appreciate her willingness to listen to what I had to say.
For me personally, it's sometimes hard for me to bring new people into the mix because no one really believes what we have to tell them about Gavin, at least not right off the bat.
It often takes awhile before they see it for themselves.
That's something that I find frustrating because we have been doing this for so long, that I often take offense to people when they question what we are telling them.
I fail to remember that not everyone out there is as resourceful as Lizze and I can be and aren't aware of the many options that exist.  Lizze and I however,  are a bit different because we have left no stone unturned and Gavin isn't exactly your typical difficult child.
It takes people some time to get to know us and for us to get to know them.
It all comes out in the wash, so to speak because we are who we say we are and have done what we say we have done.  We aren't looking to dump Gavin off on someone, we truly want what's best for him and unfortunately, that includes residential treatment.
I couldn't ask for a better group ofpeople to work with than the ones we currently have helping us.
If you happen to read this, thank you so much for your help, compassion and patience.  We truly appreciate your time and effort.  🙂