Monday will be 4 years to the day,  that I officially adopted Gavin.  We affectionately dubbed it gotcha day. It's always been sorta like a second birthday for him. 
Sadly, it's doesn't appear that we will be celebrating with this year. 
It's really sad that things have come down to this.

I very clearly remember standing before the judge and answering her questions and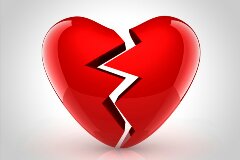 swearing an oath that I would raise Gavin as my own and take responsibility for him, from that day forth. 
Sometimes,  I wonder if I lived up to that promise or if I'm somehow breaking it because of the direction things have taken since that day. 
I have loved Gavin from the day I met him. 
We became so close and I always looked at him as though he was mine.
In 2003 or 2004, a switched flipped in Gavin and it was like he was a completely different person. He no longer connected and retreated into what was later diagnosed as #Autism. 
My heart was broken.
I felt like I had lost a child. 
I adjust, over time and continued to love Gavin for who he was, #Autism and all.  After all,  you love your child no matter what, you just can't help it. 
Fast forward and I feel like I've lost him once again. 
Disconnected has turned into cold, remorseless and empty.  He loves us the only way he can but it's cruel, violent and scary. 
My heart breaks again.
I feel like I've lost what was left of him and I'm crying inside. 
I so desperately miss my son.  It's been almost 9 years sine that switch was flipped and he began the long road on a journey called regression. 
It never gets any easier.
This is so painful.
I never thought that I would have to cast one of my own out of our home.  I never imagined that doing so would become the only way to protect the rest of us. 
I want to ask something of all of you.
Please, never take anything for granted. Cherish every single moment you can with your children. You never know when some will happen that changes everything and you'll be filled with sorrow and regret.