I feel like I have put my overwhelmed, exhausted and unmotivated butt into gear today, at least a little.  I gave both boys tubbies this morning and went to the grocery store. 
It's so nice to be able to leave Lizze and the boys at home, while I make a quick run to the store.
Both boys are still struggling quite a bit.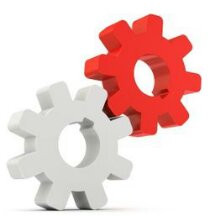 I think that until we get them in a better place, there won't be much time for rest and recovery. However, the very fact that we are even living in this moment means that we have made progress. Even if only temporary. 
My goal for today is to end the day with the house a little more organized than it was when we woke up.
While it seems quite overwhelming right now, I know that we will somehow make it through this and emerge on the other side, stronger and together.