I met with the school this morning to go over Elliott's IEP. We discussed where Elliott is and what he needs help with.  We spoke about my personal goals for Elliott future.
As it turns out, Elliott is doing extremely well.  He's either at or exceeding what he should be doing and that's so good to hear. 
I'm not really surprised by hearing all these positive things about Elliott and I'm filled with pride. 

The one thing that he really needs to work on is his writing.  He still transposes certain letter and numbers.  It not dyslexia but he has this need to write his letters from the bottom up, instead of top to bottom.
His teachers think that's what's causing the confusion for him.
He is however, resistant to changing this and so this will require some work. 
Lizze and I wanted to know if they felt that Elliott was in the right school or if he should be mainstreamed.
The answer I heard also led to discussing something else of concern with Elliott.
His teachers were very honest with me when they answered.  They said that they always feel really good when a student is able to transition to a more mainstream environment because they've succeeded in helping that child.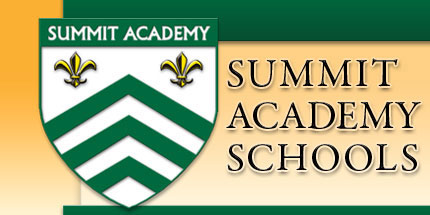 Having said that, in Elliott's case, he's in the right place.  The reason for this is because of Elliott's emotional stability. 
They are coming cerned that Elliott would fall through the cracks in a much bigger classroom environment.  Academically, he would do well.  The concern centers around his anxiety and basically how sad and stressed out he is. 
They mentioned how hard he's taking this whole thing with Gavin.  He's been talking to his teachers about it, which is good to hear. 
They said that they can see the sadness sorta overtake him at times and he will quietly walk up to her and ask for a hug.  Can you say heartbreaking?
As much as it hurt me to know how much he's hurting.  I so glad that he's opening up to his teachers and they're helping him through this. 
The only other thing they mentioned was that since he started his ADHD meds, he's significantly more anxious.  This could be a number of things.  It could be a side effect, it could be that anxiety is coming through more since he's not as active and more focused.  It could also be the whole Gavin thing or some combination of both. 
It's something that we are going to speak to Dr. Reynolds about this. 
I was in and out in under 30 minutes and didn't have to fight for anything. Have I said how much I love Summit Academy?
They make the IEP, quick and painless.