I'm sharing this petition with all of you.  I didn't write this and I have no first hand knowledge of this particular account.  I will say that this isn't the first time I have heard of something like this happening.
It's sad, that in this day and age we are dealing with this type of situation. 
Is it reasonable for the YMCA to provide services for every child, regardless of the challenges presented by that child?  I think that there needs to be a line drawn somewhere but at the same time, there needs to be transparency and a very clear set of guidelines. 

Parents need to know, going into the program, what the expectations will be and what will happen if a child presents with behaviors that they simply cannot or won't accommodate.
To me, there's a huge difference between can't accommodate and won't accommodate.
This appears to be a situation in which the YMCA simply won't accommodate the needs of this particular child with #Autism.
I would love to hear their version of the story. I would like to know what their motivation is and how they can justify something like this.  The YMCA is a staple in American society and they have done a great deal of good. 
I for one would like to know where exactly they stand on this issue.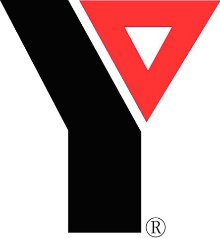 As a newly single mother reentering the workforce I was pleased to find out that Hall County Schools have after school care and that it is run by the Georgia Mountains YMCA.  My son Logan, who has autism, and my daughter had been attending the after school child care program at their school. 
Before the YMCA accepted my son into the child care program I told both the program director and on site staff about his condition and they were understanding.
I discussed with the YMCA staff as well as my child's special education teacher that he exhibits elopement behaviors, a common symptom of autism. This simply means he will try to leave an enclosed space.
The YMCA staff member assured me they would not allow my child to leave and that they would provide an additional staff member (normally there are two adults; they would add a third) for supervision on the days my son was scheduled to attend. However, whenever they were picked up, whether by me or a close friend of mine, there was never another staff member there. 
On Wednesday, October 24th the staff at the YMCA called a meeting with me. I was first asked to pay extra to keep my son in the program, and then told that he was no longer allowed in the program. 
There were never any notes sent home about behavior incidents.  There were only two voicemails to me in one day alerting me to the fact that he had tried and failed to leave the building.  The director of the After School programs told me the reason for the decision was that he was a flight risk due to his autism.
Once outside the meeting room and in front of additional staff and YMCA patrons, staff members denied having kicked my son out.  They had been in the program for just over two weeks.  I had just started a new job and was scheduled to work that afternoon and had only two hours to find an alternative child care provider.
I was able to find a sitter, but the day took its toll on Logan, who spent the afternoon growling at the sitter's house.  Logan has excellent receptive language skills, but very low expressive language. 
I had prepared him in a conversation that morning to spend the afternoon in the YMCA program, so when that wasn't where he ended up he was pretty stressed out.  I have yet to find a suitable permanent child care solution. I have yet to receive a refund or a written explanation from the YMCA.When this first happened I was angry.
I wanted to sue the YMCA. But I realized that a lawsuit might help Logan but wouldn't help kids who wanted to attend the YMCA in other communities. Instead of suing I started a petition on Change.org calling on the YMCA to provide all children with disabilities reasonable accommodations and an equal opportunity to participate.
I'm not the first parent of a child with autism to face discrimination by the YMCA. In 2001, the Greater Toledo YMCA was sued by the the mother of 8-year-old child with autism after her son was terminated from a YMCA day care program and the Greater Toledo YMCA was required to comply with Americans with Disabilities Act.
In 2007, the West End YMCA in California settled a case with the Department of Justice after the Y kicked a kid with autism out of their child care program.
These settlements dealt with the problem at a local YMCA but it's time for the national office of YMCA of the USA to take action.
One in every 88 American children has a diagnosis on the autism spectrum.  Organizations that provide services to children need to prepare their caregivers and staff for the influx of children with autism, because they are greater than one percent of our children and rising. One percent of children can't simply be turned away for basic services. 
Please sign my petition on Change.org and join me in telling the Georgia Mountains YMCA and the YMCA of the USA that discrimination against children with autism and other disabilities is unacceptable.
http://www.change.org/petitions/ymca-stop-discriminating-against-children-with-autism-and-other-disabilities
Thank you,
Sarah David