For the first time in a very long time, I'm completely at a loss for words. I've never found myself in a position that was quite as painful as the one I'm in now.
As you know, Gavin was moved out of the house for behavioral and safety reasons.
Things have honestly been better since we have not had to deal with his behaviors. Life is far from perfect but it is getting better. The boys are finally beginning to unwind and we are slowly but surely moving forward. Sure, they're baby steps but progress is progress. Right?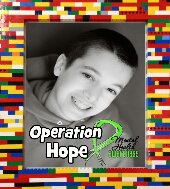 Now this is where I'm beginning to struggle.
We discovered that Gavin's heart rate is far from under control.  In fact, it's actually getting worse.  Today, at his IVIG infusion, his heart rate was way too high. The lowest his heart rate has been today is the mid 130's.
This is concerning because he can't sustain that forever and it's also taxing his cardiovascular system. From my previous certification in pediatric advanced life support (PALS), I know that kids can compensate very well but then they crash. This has me quite worried.
I heard back from the Cleveland Clinic this afternoon, 3 times actually.
Gavin's autonomic specialist wanted Gavin placed on Ativan.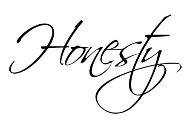 He would take this twice a day and the goal being a suppression of his nervous system. There is research that indicates this could have a positive affect.
About an hour later, they called back to say wait, don't touch the Ativan.
Apparently, there is a contraindication with one of Gavin's other medications. There is a risk of increased hypotension or lowering of his blood pressure. We can't have that.
They are going to call me in the morning,  after consulting with pharmacology.
At this point, I don't know what is happening and that makes me extremely nervous and concerned.
I'm haunted by the fact that when the nurse at the Cleveland Clinic asked me for very specific information pertaining to Gavin's symptoms, information that I should know, I couldn't provide it for her. I couldn't provide it because Gavin isn't living with us anymore.
This information is extremely important to treating Gavin's condition.
Lizze and I met with Dr. Patti to discuss whether or not we should bring Gavin back home so we can monitor him ourselves. Lizze's parents do a fantastic job, that's not in question. The problem is that we have no first hand knowledge of what's happening with him anymore.
That makes this whole situation extremely difficult, both physically and emotionally.
After discussing things with Dr. Patti, we decided that at this point, it's best for the majority, that Gavin stay where he is.
I'm really torn up over this.
I know that Elliott, Emmett and Lizze will not do well at all if Gavin were to return home. Honestly, it was a nightmare when he was home for a few hours.  He was behaved, but just his presence disrupted Lizze and the boys to the point that they destabilized.
Both Elliott and Emmett would have nightmares and sleepless nights following one of these very brief visits with Gavin.
Lizze would just sob.  That's how badly Gavin has impacted her.
There is no way I could bring him back into the house.  I'm totally aware of all of this and I even agree.
The problem is that Gavin is dealing with potentially life threatening issues and I'm not there for him.  I don't trust anyone else to do the job I should be doing. It's nothing that anyone has done wrong either. It's just me.
I realize how crazy this will likely sound, especially considering the circumstances.  I don't want him home but I don't want him anywhere else.
Does that even make sense?
I can't help but feel like I've abandoned him in his hour of need.
Dr.  Patti asked me if I felt guilty for Gavin not being at home. I don't think I feel guilty because there wasn't any other choice and it's not like Gavin is unhappy where he is.  He's with people who love him very much and take good care of him.
So, I don't think I feel guilty.
It think that it's more the fact that this goes against my character. I don't leave people behind, especially family.
It's like a paradox in the sense that in order to take care of Gavin, I have to abandon the needs of everyone else. In order to take care of everyone else, I have to abandon the needs of Gavin. The needs all contradict each other.  Maybe that's not a paradox but my brain is on complete overload and I've been trying to write this for about 6 hours now.
Behaviorally, there is nothing we can do for Gavin anymore. His behavior is why he simply can't return home at this point.
However, his physical health is another story all together.
I don't know, I don't know.
If something were to happen to Gavin as a result of the autonomic issues, I would never forgive myself.  I would always feel like I should have done more. Nothing anyone could ever say, would absolve me of that guilt.
I also worry that Elliott and Emmett would never forgive me either.. As much as they fear Gavin's behaviors, they absolutely worship him. How could I look them in the eyes and say I did everything I could?
I suppose, under the circumstances I am doing everything possible and then some.
It's just that when it comes to your kids, there is no such thing as ever doing enough.
I'm so lost right now……….
No one understands this…….
I can't talk to Lizze about this because she's already so overwhelmed by life.
I know it comes down to the needs of the many over the needs of the one.
I know I have to protect the health of the healthy.
I know that I absolutely must protect Lizze, Elliott and Emmett, even if it's from one of our own.
I know in my mind that I haven't abandoned Gavin, but my mind and my heart aren't on the same page.
The simple truth is, that I love my kids unconditionally and I'm not wired for this type of situation.  I mean who is?
This whole situation with Gavin has broken my heart in so many ways, that I'll never fit the pieces back together.  My heart breaks for Lizze because I know how hard this is on her.  My heart breaks for the boys because they don't fully understand what's going on.
Elliott in particular is especially affected by this whole thing with Gavin.  I had a conversation with Elliott tonight that I never thought I would have with him. He is more profoundly affected by this than he let's on.  I'll share what that's all about in another post.
To make matters even more painful is the knowledge that Gavin doesn't care.  He doesn't care about any of this.
Sometimes I'm envious of that.
In wish I could just not feel any of this.  I wish in could simply do what needs to be done and not have to feel things like pain, guilt, remorse, sorrow, loss, confusion and betrayal.
Unfortunately, I'm left to feel every single thing.  It's like a thousand tiny shards of glass cutting me at a slow but steady pace. I feel absolutely everything and it sucks.
I hate kowning that the right thing to do requires me to have to make a choice between Gavin and the rest of my family.  In truth, it's no contest and I hate that as well.
I'm going to end this post now because I'm just rambling and I think I word vomited enough for one night.
I wish there was a way to unbreak my heart and the hearts of Lizze and the boys as well.  We have enough to worry about as it is.
I'm truly hoping to be of clear thoughts in the morning because I have so much that In have to figure out.  There are financial things I have to try and figure out before it's too late, as well as some deep soul searching.
Good night……….