There is a chance that Gavin will be home all next week.  This may not come to pass but until we know otherwise, I feel like we should be prepared. 
It's no hard not to worry about the impact this whole thing is having on both Elliott and Emmett. In fact, for us, it's literally impossible not to worry about the behaviors we are seeing.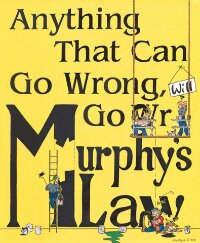 For example, both boys are afraid to use the bathroom by themselves.  Emmett completely strip off all his clothes to go potty and then can't get himself dressed again.
These are both things we moved beyond,as the year.
The past few months, we have seen a growing trend of returning behaviors, we once thought to be overcome. It's easy to say, don't worry about it, kids are resilient. That's a true statement, however, when you have experienced things over and over again, that statistically shouldn't be happening, it's a great deal tougher to feel at peace or not to worry. 
Case in point. 
Gavin is beyond rare. The unique combination of health and mental health issues are so uncommon, we literally can find anyone that can give us any answers. 
It may seem that I'm overreacting to Emmett's trend towards regression lately. I can understand why someone might think that.  However, Gavin was Emmett's age when he began to regress and look at what happened to him.
Once something that almost never happens to anyone, happens to you, it changes you to such a degree that you become hypervigilant.  There's really no way around that when your family becomes a statistical anomaly. 
We have a very good friend that used to work in the social services and work with the volunteer guardian program. It was their job to advocate for children and ensure their best interests. I remember talking to her one night about something that had happened during a court hearing, regarding Gavin's custody. 
She said to me that it used to be tough to believe all the things we said were going on.  It used to appear that we were overreacting.  However, after gaining some insight into our lives, especially the court stuff, she told me this. She said that when it comes to our lives,  anything that can happen, will happen.  She asked how we could not overreact when all the things that everyone told us would never happen, did?
I could go down a list of all the things that should never have happened but did anyway. A lot of people wouldn't believe it but that doesn't matter. 
Wow… Getting back to the point.
The point I was trying to make, before I completely derailed this post was that I'm really worried about the boys.
I suppose I could have just said that in the first place.
It's really difficult for either Lizze or myself not to worry about the boys revisiting some of these past behaviors once again.
Can any of you relate to this?