We just spoke with Elliott's immunologist's office to follow up on his allergy testing.  If was freakishly good timing because they just received the results back.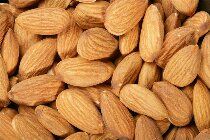 As it turns out, Elliott has a very, very serious allergy to almonds. 

The nurse said that as soon as the doctor gets into the office, she's gonna show her and we will receive a call. 
It looks as though Elliott will need to be carrying an epipen with him at all times. As if life wasn't hard enough for Elliott, now it's going to be even tougher.
Please keep him in your thoughts and prayers. Oh, and if you happen to see Murphy, the author of that law, tell him I said to go screw himself.  :O