As you know, we spent yet another day at the Cleveland Clinic this afternoon. Lizze finally got in to see their award winning Headache Clinic.
Getting to this moment seems like it took forever and a day but we finally arrived.
We we're in the appointment for maybe 15 minutes before the doctor stopped and said,"I think it's best that we just skip to the chase." For the record, it's not usually a good thing when you hear that from a doctor.

There are a ton of details but I'm going to cut to the chase as well.
Lizze is in bad shape.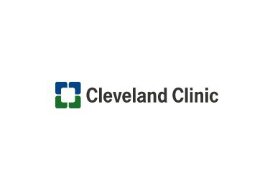 Basically, the medications that her local neurologist had her on have completely screwed her body up and we're talking bigtime screwed her body up.
She should never have been on at least 4 of her medications, especially not at the same time and they are very likely the cause of her year long migraine.
Essentially, what has happened is that Lizze's body now interprets everything as pain.  The specialists are saying that her pain receptors have basically been rewritten by the combination of medications and the amount of time she's been on them.
This is something that, as you know, I've been worried about for some time. 
I didn't think about the whole pain receptors part but I have been concerned that the medications we're a big problem.
This isn't Lizze's fault at all. She's doing what her doctor had been telling her to do. She never once abused anything and essentially trusted her doctor. I'm actually really, really angry about that and believe me, this will be something that I will be seeking advice on. However, that's for another day.
The best and only option Lizze has is to go through their extremely intensive, chronic pain rehabilitation program.
This program will require a 3 week admission and a huge financial, emotional, physical and logistical commitment. We will learn more details about this program and said commitments in the morning because we have to return once again for her intake evaluation.
What we do know for sure is the program runs from 8am – 5pm Monday thru Friday for three consecutive weeks. 
She will safely be detoxed off the medications she's currently on, so she can avoid any withdrawal symptoms. She will also receive physical and psychological rehabilitation as well. 
They are going to help he learn to take control of her pain without needing to be so heavily, perhaps even dangerously medicated.
She will have an entire team of top tier doctors looking after every aspect of her health.  Their only goal is to get Lizze her life back. Needless to say, that would be a miraculous event and one that would be a long time coming.
That's about all we know at this point and this is where reality sorta bitchslaps us right in the kisser.
We have already agreed to this, as what other choice is there?  She needs this and I will make this happen for her. The problem right now is that I have no friggin idea how we will pull this off. 
The most likely scenario will be to simply commute.  The word simply is probably very misleading.  We will have to drive over 3 hours per day, during rush hour traffic at the cost of at least $200/wk in fuel. That doesn't include meals. We don't know food works yet. I would suspect that she would eat there because they are going to be likely adjusting her diet.
There's one other small problem. 
We have 3 special needs kids, 2 of which are in crisis at the moment. Gavin with his everything and Elliott with his anxiety and current hunger strike, due to his new tree nut allergy and fear of eating now.
Lizze and I are barely and I do mean barely holding it together as it is.  How can we possibly take this on as well?
At the same time, how can we not take this on?
We're only talking 3 weeks but I am willing to say, with relative certainty, that this will be the longest 3 weeks of our lives. Lizze is totally worth the effort.
I've already talked my parents and Lizze has spoken with hers.  I told my mom that we will need any and all help possible in order to get through this. My sister commutes to work in Cleveland everyday and may be able to help with some of the transportation, as she drives burgers Cleveland Clinic on her way work. 
That's about it. 
I can't remember the last time I was this stressed out.  Lizze is totally freaked out and the boys are completely overstimulated and Emmett is just beginning a new flare up and his mouth is filling up with painful sores.
God, I think you have seriously overestimated my abilities on this one.  I mean, I know I've said that before but holy crap, I'm in so far over my head at this point.