I mentioned last night about Gavin plucking his facial hair out, one by one. Well, before taking him to get his bloodwork done this morning, I had him shave the rest off.
I felt like it needed to be done, since it was obvious that something wasn't right. I didn't want him having to deal with stupid people making ignorant comments.
It seemed like the right thing to do.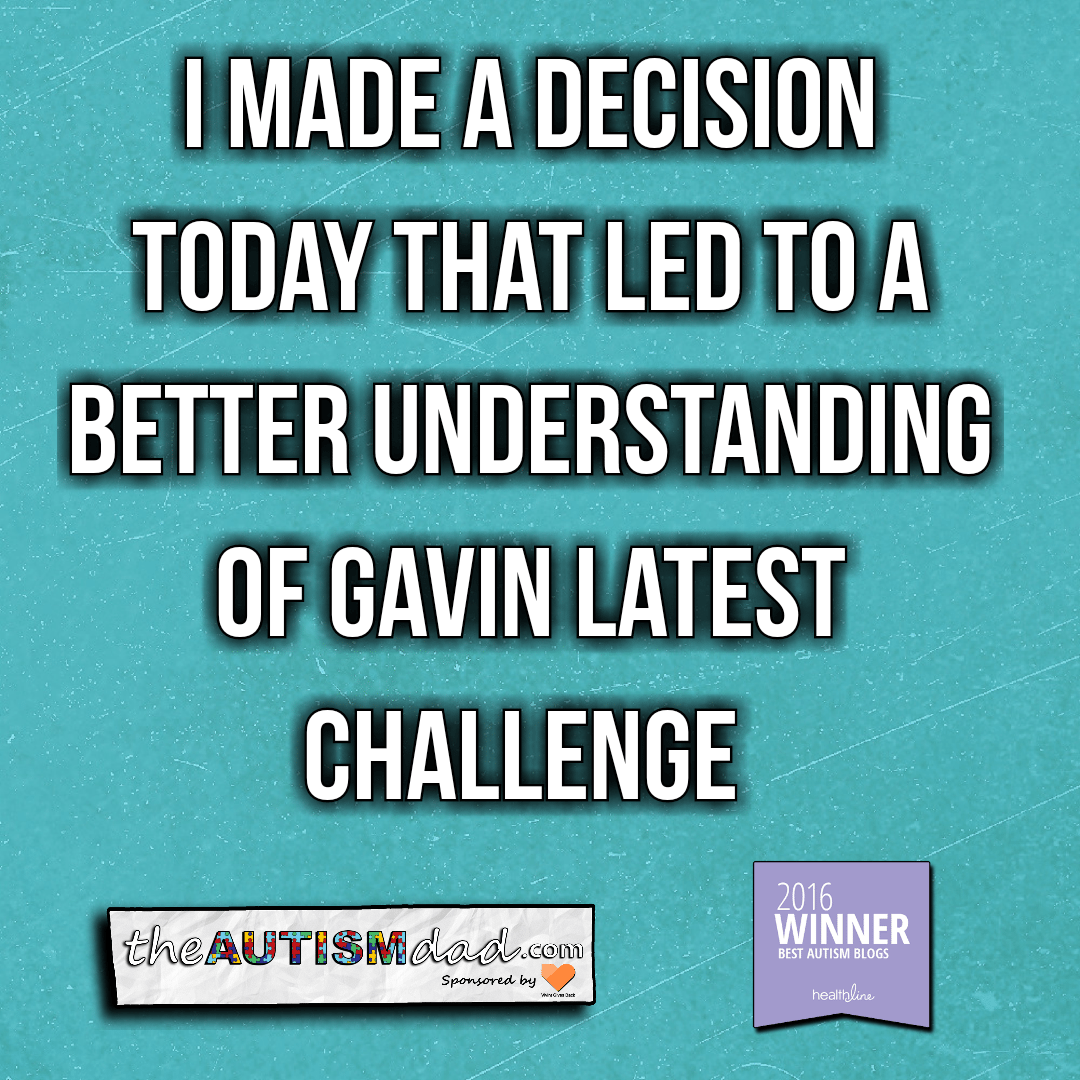 Unfortunately, as Lizze and I were talking to him this afternoon, making sure he was okay, it became obvious that he was hiding something. We gently pressed him and he totally lost it.
This was probably the worst freak out in as long as I can remember.
We reinforced that he wasn't in trouble at all and that no one was mad at him for anything. That just didn't really help a whole lot.
He finally told us that he was pulling hair out from everywhere but his head. Frankly, I was surprised because I thought that we were looking at a resurgence of PICA once again.
At this point, PICA is off the table and it's just that he's been pulling hair from other places and he's been doing this for a very long time. We didn't notice because these areas are covered up with clothes.
I spoke with Dr.Pattie about it and for right now, we aren't going to worry. We'll talk about it in therapy next week.
My goodness… It's never a dull moment in our house and there really isn't any way to know what new challenges we are going to be facing at the start of each day.