I wanted to kind of explain what happened today.  I'm completely exhausted and I don't have a lot of energy. We still have therapy for the boys tonight and so I won't be able to even sit down until around the time the boys will be going to bed.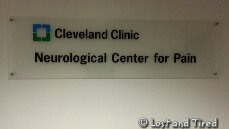 I wanted to take a few minutes and briefly explain what's going on at this point. 

The experience was largely positive and the intake was probably among the most comprehensive and thorough I've ever experienced. A very pleasant and soft spoke nurse basically interviewed Lizze for about 2 hours.
Essentially, they concurred that Lizze and the program were a match and that basically, she qualified for entrance. It's not quite that simple but you get the point.
We learned more details about the program and what we can expect. 
We also got more of the details pertaining to the logistics of everything.  We are realizing that this is going to be way more complicated and difficult than we had originally thought.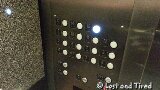 You don't even want to know how much this is going to cost.  Hopefully, insurance will cover it.  We still don't know that yet.
Lizze has the choice of either staying at a hotel for 3 weeks, at our expense or commuting. I'm not sure which will be cheaper. Although, it really doesn't matter because we likely can't afford either. Having said that, I'll do whatever I have to.
We are waiting for a call back from the program intake coordinator, in order to find out about the insurance status and how long of a wait we are going to have.
Hopefully we'll hear something by the end of this week.
I want to figure out as much as possible as soon as possible. Lizze is really nervous about this and the sooner we know for sure what's going on, the better.
It's been a really, really long and exhausting day.
I'll have more to say in the morning.
Thank you for all the thoughts and prayers. I really appreciate it. 
I also want to thank the Cleveland Clinic for following me on Twitter.  I'm actually really excited and honored to be in that short list.