I just want to go on the record as saying that I'm being completely sarcastic in this post. 
Nothing makes me feel safer than stepping outside to let the dogs out and interrupting a drug deal. That's what happened to me tonight. 
I was letting the dogs out and stumbled onto a drug deal going down.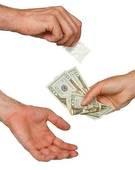 Thankfully, they took off down the street but went into my neighbors property.  I called them to let them know people were snooping around. Again, they took off running.
However, while I standing outside with my neighbors, another drug deal went down not 20 yards away.  While I was out there, they told me that they called the police because someone was snooping around our house and peaking in windows. .
I really hesitated telling Lizze but she needs to be aware so she can be a bit more vigilant, as will I. 
It's really getting scary over here anymore.  A little over a year ago we were involved in a drive by shooting and shortly before that, I provided first aid to someone that was stabbed and literally gutted in front of our house. Of course, right after that, our van was stolen. 
While I'm grateful to have a roof over our heads, I'm scared to live here and as you know front my confession post the other day, I'm a pretty big guy. 
One of my goals for this coming year is to get my family into a safer neighborhood.
We were supposed to move this year but the whole van thing killed that option.
Canton Ohio is not among the safest places to live and as soon as I can, I be putting it in rear view mirror of our new van.