Lizze and I are constantly reevaluating out plans for the holidays. Having 3 children on the autism spectrum, we've learned not to make many plans because undoubtedly, they will change. These changes are very often last minute.
As it stands right now, will will go to my parents on Christmas day and Lizze's parents that night.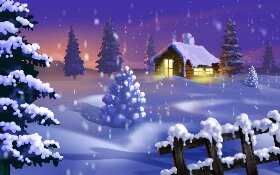 However, everything is subject to the current demeanor if the Gorski clan.
If the boys are already overstimulated, we may decide it's best to stay back and let them just play at home. If they are doing alright, we will go forward with our plans and perhaps just play it by ear while we are there.
If we need to leave, we simply leave.
Speaking for myself, as a special needs parent, this is one of the tougher things I have to do. Doing what's best for the kids usually means putting my own needs and wants to the side.
During the holidays, it's harder because it's nice to be able to spend time with family that we haven't seen all year.
Having to skip or cuts these visits short, really sucks.
With that said, I'm a father and husband first and foremost. My kids come first and if that means we stay home, we stay home. If it means we have to leave early, we leave early.
How have your kids been doing as Christmas approaches? Are you seeing overstimulation or stress? What measures have you taken to help your kids to make it through the holiday in one piece?