The boys have been fighting all morning. I don't think that Gavin is the direct reason for the fighting as he's still doing pretty well. I think that the fact he's simply home is going to take some getting used to.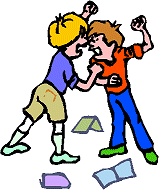 Lizze is taking a nap after allowing me to sleep in.

I had a rough night because Elliott woke up and ended up not going back to bed. He was having nightmares and so we crashed on the couch.
Emmett screaming at me right now so I'm gonna cut this short.
Wish me luck……