Lizze and I have noticed something about Gavin today that we hadn't noticed prior.  He seems to start complaining about his health problems, of which there are many, whenever he has to do something he doesn't want to be doing.
Gavin does have several, very serious health problems.  He has an autonomic disorder, immunodeficiency, mitochondrial disease (most likely) and some type of degenerative neurological disease as well. 
The autonomic disorder is the most frequent problem for him as his heart rate and blood pressure become unstable and he has to be hospitalized. 

He experiences various symptoms,  from chest pain, numbness, nausea to blurry vision. 
These are all very real symptoms and can mean an impending autonomic crisis and very likely several days in the hospital.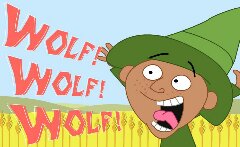 Having said that, there seems to be a pattern forming that leads us to wonder if he's always experiencing these things when he says he is.
He can't really fake the heart rate and blood pressure as I can confirm those symptoms easily. However,  things like chest pain, blurry vision and nausea can't be verified and we have to take him at his word,  which isn't worth much. I hate to say that but it's the truth.  Unfortunately, we can't trust most of what comes out of Gavin's mouth.
What are we supposed to do when he says he's not feeling well?
This has been a get out of anything pass because these are very real problems and could indicate a serious threat to his health/life. He's potentially got us over a barrel because we have to take his claims seriously.  Many times we have no way to verify anything that he's complaining about. 
Does that make sense?
This is literally like playing with fire because if we don't take him seriously,  his life could be in danger.  However,  at the same time, all he has to do is say somethings wrong and we're going to have to take him at his word. This is so easily exploitable by a child like Gavin.
I have spoken with him many times about being honest with us about his health and extremely important it is. 
For example, tonight he was supposed to be reading.  He began complaining about chest pain and so we had to tell him to go lay down.  Shortly after being told to lay down,  he wants to come down and play. 
WTF?
He could actually be feeling better but it seems awfully convenient and honestly, a bit suspicious. 
I absolutely hate everything about this situation.  There is no way to know for sure what he's feeling and because of the seriousness of some of his health issues,  we can't afford to make assumptions.  We have to take him seriously when it comes to this particular situation and that tips the balance of power in his favor and that's not good for anyone.
This was posted via WordPress for Android, courtesy of Samsung's Galaxy S III. Please forgive any typos. I do know how to spell but auto-correct hate me.
Please join our Autism Help Forums
Look for "Autism Help" app at the Google Play Store