Of all the things I have heard this year, today's takes the cake.  This statement was by none other than Gavin himself. 
Emmett has been screaming quite a bit this morning so far. 
Gavin apparently is annoyed with the screaming and made the statement that he can't stand Emmett's screaming.  Lizze and I both looked at each other like,  are you kidding me?  You're the king of screaming and you're actually going to complain about someone else's screaming?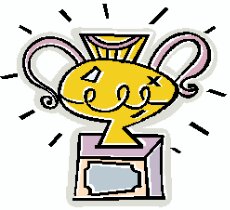 Of course, we didn't actually say that but damn straight it was going through both our heads.
Due to the extreme level of irony in Gavin's statement, I'm awarding him The most ironic statement of the year award, 2012.
To me, this just goes to show just how out of touch Gavin is with his own personal impact on others. As soon as he said that, I wanted to touch be like, hello pot, let me introduce you to kettle. Again, I bit my tongue. 
Of course, this is all in good fun.