I mentioned earlier that Emmett was mot having a good day. All morning long, he's been changing his mind about everything and then screaming at us as though we weren't listening to him or something. 
He wanted one kind of cereal this morning and when I gave it to him, he screamed at me because he now wanted a different kind.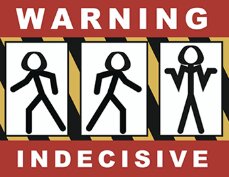 I could just start doing the opposite of what he's asking and perhaps head things off at the pass.  However, it would then be that he wouldn't change his mind and I'd be screwed anyway.
I'll be really honest with you, I don't have the energy for this today. 
I love Emmett but goddammit if he isn't going to drive me crazy this morning.