This question may seem weird, especially coming from me.  However, I think it's not only interesting but important to learn from each other.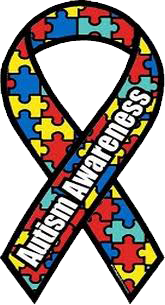 If I asked you, what is #Autism? How would you answer that?

The reason I ask is because as we try to spread #Autism Awareness, this is something that we should all think about. 
How would you explain to someone what #Autism is? Would you be very clinical and state the symptoms? Would you quote statistics? I think that they would both be correct. 
However, I personally think that autism is more than the sum of its parts.
For me personally, autism is devastating, amazing, perplexing, beautiful, fascinating, exhausting and insightful, all at the same time.
I think that autism is best described by the individuals experience with it. 
For something as profoundly dynamic as autism is, having a single definition seems inaccurate, at least to me.  In my opinion, if we want the public to be more educated and accepting, we need to portray autism in a way that is much more personal and far less clinical.
So, I ask you, what is Autism?