Dear God,
I know that I don't talk to you as much as I should and when I do,  I'm asking for something. That's totally on me.
I'm sure you already know that I've got a favor to ask you. 

There are rumors that we have some winter weather blowing in tonight and that it could impact school in the morning.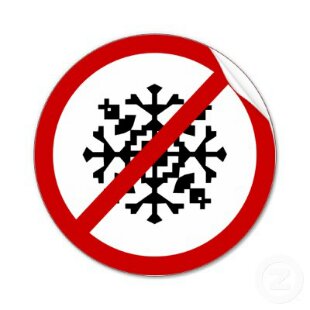 I was wondering if you could pull a few strings and make sure we do not have a snow day in the morning.  Don't get me wrong, I love my kids.  I really do.  However,  if school is canceled in the morning, think of all the people that will be affected. 
I'm not asking you this for myself. I have purely unselfish motives.  😉
When school is canceled, there are many people who will be unable to do what they love most. 
Um……..for example.
Who will all the bus drivers get to drive around if there are no kids needing rides? What about the teachers? They will be crushed if they have to stay home.
Don't forget the lunch ladies either…..
Clearly you can see how having a snow day in the morning would be a bad thing for so many people.
If you ask me and I know you haven't, I would think that there's only one answer.  One solution.  We simply can't have a snow day.  Far to many lives would be affected by that. 
I'm gonna go ahead and set my alarm for 7 am because I'm pretty sure you and I are on the same page.  Am I right?
I suppose time will tell. 
Thanks,
Rob Gorski
This site is managed via WordPress for Android, courtesy of the @SamsungMobileUS Galaxy Note 2 by @Tmobile. Please forgive any typos. I know how to spell but auto-correct hates me.  😉
For more ways to help the Lost and Tired family, please visit Help the Lost and Tired Family.