I really struggle with feelings of being a terrible parent. I feel this way for a number of reasons but one of the biggest reasons revolves around failing to give my kids a better life. I know there's only so much I can do but I still feel like I'm failing them.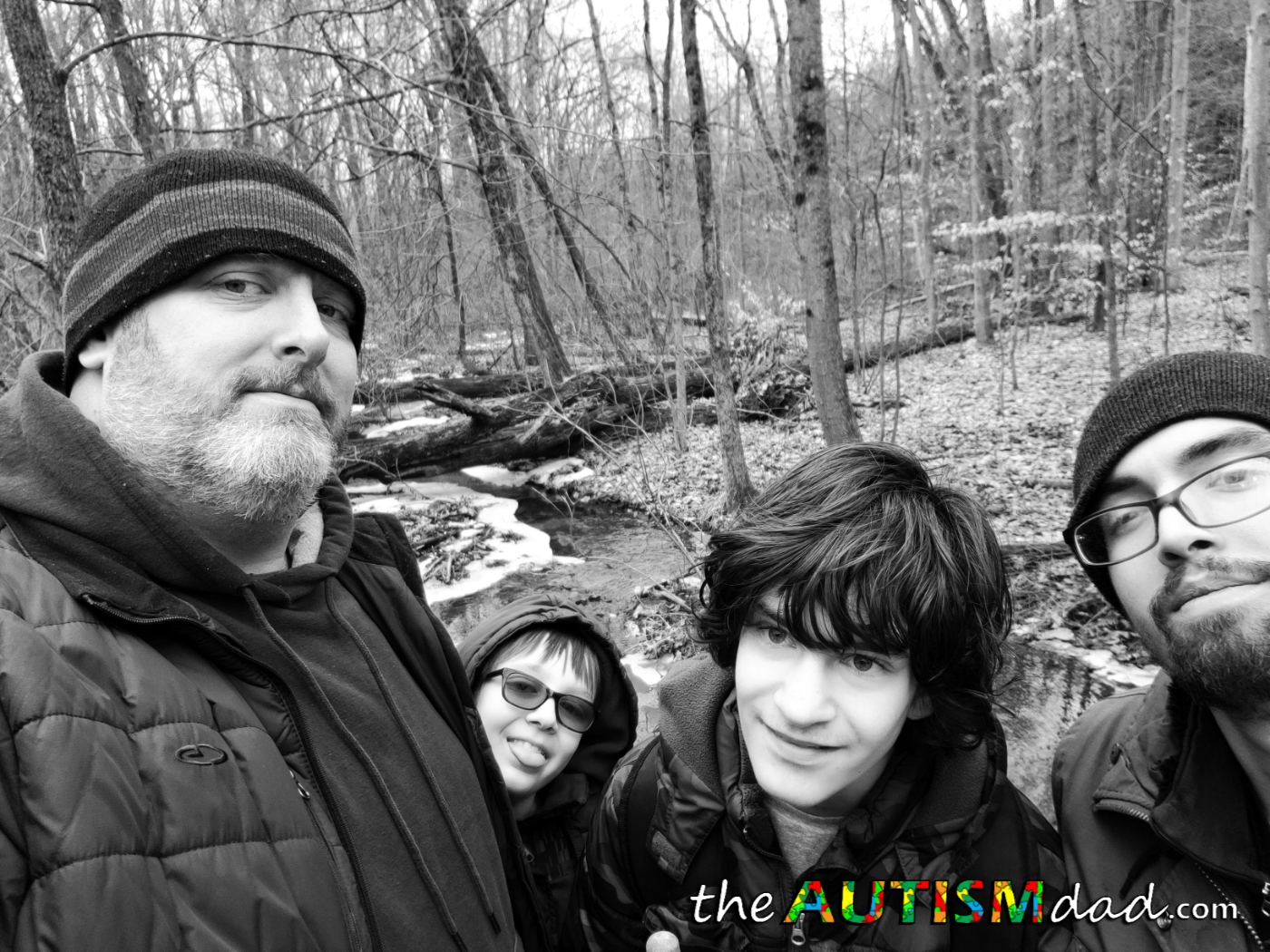 Anyway, I decided to get them out of the house yesterday. Our house is so small. And they have nowhere to play. It breaks my heart to see them try have fun but end up getting frustrated. Honestly it feels pretty shitty.

I'm very preoccupied but I wanted to stop what I was doing and give them my undivided attention. Lizze was sick and whatever I did, I would have to go it alone.
After talking to the boys, it was decided that we would go to Quail Hollow and go hiking. This is our go to for hiking. It's about 25 minutes away and it's manageable for the kids. ☺
I threw on my comfy pants and got the kids ready to go. By the time we headed out, the sun was hidden behind a cloudy sky and that sorta made the 50°F day feel a bit colder.
The trails were pretty muddy, which is a nightmare scenario for Mr. Emmett who does not like getting dirty. That being said, he did awesome. ☺
Everyone did awesome for that matter.
We hiked about 2.5 miles in just over an hour. It was really muddy and that made things a whole lot harder. By the time we were done, we were all covered in mud. ☺
On the way home we hit the grocery store and they did awesome there as well.
You know, this didn't cost anything other than time, energy and gas for the car but we had a lot of fun. We missed Lizze but she needed her rest.
At the end of the day, I felt pretty good about myself for making this happen for them. Memories were made, tablets were put away and we spent some time together. They deserved this and I am so grateful I was about to make this happen for them. For all of us really.. ☺ 💙