Today is Gavin's first IVIG infusion of 2013. This makes 2 years of successful treatment for his primary immunodeficiency.  When I say successful, I mean hasn't gotten much worse.
He hasn't gotten seriously I'll and his dosage has only needed to be increased once.
He will need these infusions for the rest of his life but he does really well and never complains about the 4+ hour procedure. 

It's amazing how fast time has gone by.
It feels like we just got blindsided by the diagnosis yesterday.  I remember getting the phone call letting us know that he had a severely compromised immune system. We were totally shocked because in all his 11 years, no one had ever picked up on this.
It was the gastro doing a followup blood panel to rule out celiac disease that was responsible for the discovery.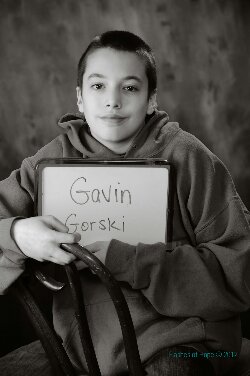 Looking back on things, it's amazing that Gavin was never really a sick child. Actually, it was a blessing and still is.
While it's a blessing, it's also something of a medical mystery. Was Gavin born with this or is it something that occurred later in life? No one has the answer, at least yet.
We take each day, one at a time and each infusion, one month at a time. It's not easy and honestly really scary but Gavin is a real trooper about this and Akron Children's Hospital takes excellent care of him. Hopefully, I'll be able to say this once again, this time next year.
This site is managed via WordPress for Android, courtesy of the @SamsungMobileUS Galaxy Note 2 by @Tmobile. Please forgive any typos. I know how to spell but auto-correct hates me.  😉
For more ways to help the Lost and Tired family, please visit Help the Lost and Tired Family.