Disclaimer: I'm adding this disclaimer because there is always going to be someone that takes a post like this the wrong way.
I'm not saying the Autism Speaks or by extension, Light it up blue, is a bad thing. I just feel like it's more about the organization and less about the people they are supposed to be helping.
Again, I'm not saying that's the case. I'm simply sharing my thoughts and opinions. These are my opinions based on my current knowledge and understanding. I remain open minded, regardless of my opinions. I would ask you to do the same.

Why would I of all people, question the purpose of the light it up blue campaign?
I can already see the hate mail flowing in after this but here's the deal. In my opinion, and it's just my opinion, lighting it up blue is less about #Autism awareness and more about Autism Speaks.
Maybe that's not a bad thing. I just can't help but wonder if doing so really helps those with autism and their families. Again, just my opinion.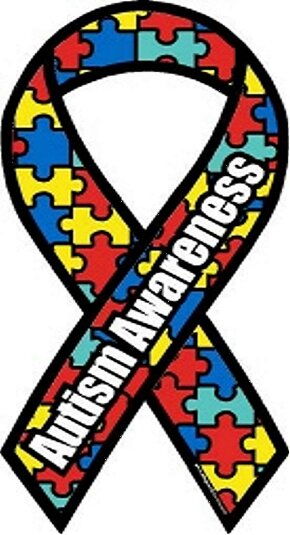 I truly believe that if we want true, effective autism awareness, we need to each play our parts by sharing how autism has impacted either ourselves or a loved one. Share how it impacts your family in both positive and negative ways. The truth is, nothing in life is ever 100% positive or 100% negative. Autism is no exception.
If you want people to understand that autism is truly a spectrum disorder/condition, we have to show people how profoundly it varies from person to person. We also need the voices of many and not just one organization. I also believe that the autistic people of the world have their own voice, regardless of the form it comes in. We really need to listen to what they have to say, instead of speaking for them.
Over the last 2 or 3 years, I've made so many autistic friends. I've learned more about autism from them, than any other source, including autism organizations like Autism Speaks. I discovered that they are a fantastic resource, especially for parents raising kids with autism themselves.
Let me say this again, just so we're crystal clear. I'm not saying that you shouldn't light it up blue. All I'm wondering is, when we light it up blue, what are we really doing?
Are we creating attention for Autism Speaks or autism awareness because those are two very things. As for me, I will continue to spread autism awareness the way I have been. I'm going to continue to share my family's autism experience and encourage others to do the same. I will also continue to push for real life families to get real life help.
Autism Awareness is a great thing but there is a huge need for our Autism families to get real, life changing help. There are so many of us out there struggling each and every day. Therapies, medications and even technology that can be used to help an autistic child or adult navigate their world is so often unattainable for monetary reasons.
There is a real need for people in the trenches and boots on the ground. We need real life help for real life families and right now, the resources just aren't there. I'm just one person and yet I'm able to partner with companies that are willing to provide much needed technology to the families that need it. I can provide a place for parents and autistic people alike, to get support from others in similar situations.
Perhaps you don't have the connections to do some of those things but Please don't underestimate the value and importance of your voice and experience. I think it's great that everyone can unite behind Lighting it up blue, I just wonder if it's really what we think it is.
I welcome your thoughts and opinions on this. I'm open to your personal insight and would love to have a dialog.
Please let me know if you have trouble with leaving a comment buy usig the Contact Me page. 🙂