I'm really feeling overwhelmed lately.  I guess that probably isn't too surprising to hear but it actually doesn't happen all that often. 
Right now the Lost and Tired family is going through some pretty big changes and change isn't always easy, especially with autistic family members. What's even harder is trying to keep everyone feeling like everything is okay.
I've mentioned before that we just shut our contracting business down after 13 years.  That is both a good and bad thing.  The business was a pretty big liability and one that really took a great deal of time and energy.  The last year or so, saw many changes in the housing market and they weren't for the better. 

I wasn't making much money off of it since I became a stay at home dad.  I was basically just trying to keep people employed.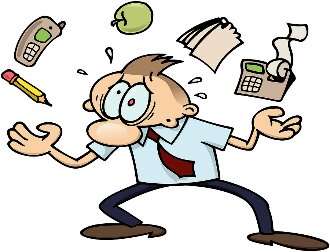 I'm also struggling a bit with Gavin having been moved to his grandparents house.  It's seems like that was a good thing and it was.  However, he's still my son and I miss him a great deal.  He never really impacted me the way he did everyone else.  I was of course frustrated with his behavior, but I still miss him. 
Tax return was supposed to be a life saver for us this year.  I suppose it was but not in the way we had been hoping for. 
We were able to remove ourselves from the foreclosure chopping block and that was huge.  There were plenty of bills that we got caught up on but many more that we couldn't.  We had planned on using this year's return to get Lizze to the Chronic Pain Rehabilitation Program at the Cleveland Clinic.  We needed to cover transportation and or room and board.
Basically, I needed to cover fuel costs for the almost 6 hours worth of driving I would be doing each day, getting her back and forth. The other option was to cover hotel accommodations, food and business or taxi fares for her so she could spend the three weeks in Cleveland. 
Our plans fell through and now I don't know what we are going to do.  🙁
Life seems to be full of uncertainty and even more so now than usual.
The stress is so bad anymore that I'm getting sick to my stomach lately.  I'm going to the doctor on the 15th for a meds check and to discuss making changes to my arsenal needed to continue fighting off my depression.
I'm just really beginning to feel almost panicked, in a way.  I don't know what our future holds and my options are limited, at least until Emmett makes his triumphant return to school in the fall.
I'm trying to make time for myself. Sometimes all I can get is few rounds of the very therapeutic and satisfying Call of Duty Black Ops 2 multiplayer. Even if it's okay ly a few rounds, it's thoroughly enjoyed and very much appreciated.  🙂
This site is managed via WordPress for Android, courtesy of the @SamsungMobileUS Galaxy Note 2 by @Tmobile. Please forgive any typos. I know how to spell but auto-correct hates me.  😉
For more ways to help the Lost and Tired family, please visit Help the Lost and Tired Family.