Welcome to the latest and greatest giveaway from Lost and Tired. I'm honored to work with Idolian, in conjunction with millerrupp.com to make this giveaway possible. I haven't met any other company that was willing to step up and help provide the autismj community with this much needed technology. They deserve all the credit for this.
This particular giveaway is the first for the month of February. The giveaway is for the recently reviewed Idolian Mini Studio Dual Core, 8″ android tablet (See Mini Studio 8″ #Android Tablet Review). This android tablet is a direct competitor to the new iPad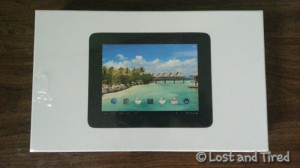 Mini. The Mini Studio by Idolian, stacks up spec for spec (with the exception of the camera) with the more expensive iPad Mini.
It also has all the massive advantages that go along with the android OS as well, the biggest being customization and choice.

Now for the details of the giveaway.
First and foremost, the disclaimer:
Members of the Lost and Tired family are not eligible for this giveaway. This contest is for the continental US Residents ONLY. Sorry, I can't afford international shipping.
This giveaway is for one (1) Mini Studio 8″ android tablet by Idolian. This contest will run from 02/12/2013 – 02/20/2013. You can enter by using the form below. If for any reason you need to contact me, you can do so by clicking here.
Good luck.