I'm working  really hard to partner with companies that want to provide products for giveaways.  My recent partnership with Idolian means that I will be able to giveaway android tablets on a regular basis. 
To me, this is really cool. 
My goal has always been to help people.  My hope is that by providing the opportunity to obtain a tablet at no cost, I'm doing just that.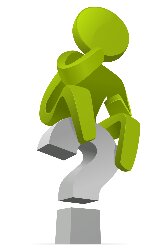 I've just started another partnership that will allow me to giveaway accessories for popular devices that are used by people everyday. 
My question  is, what kinds of products would benefit your family?
Obviously I can't promise I can do that but it will give me a sense of direction. 
Off the top of my head, I can envision future giveaways that could provide things like flash cards, tablets, sensory friendly clothing, weighted blankets, grocery gift cards etc. 
Would these be helpful?
I know that any of them would be helpful to my family.
My dream at this point is to be able to make a difference in people's lives.  Maybe not a huge difference, but enough to improve their lives,  even just a little.  I want them to know that someone out there cares about them and their family.
Families like mine work so hard for everything.  I know what that's like and I know difficult it can be.  I also know that we don't typically ask for help either.  However, I want to provide helpful things via the giveaway route as often as I can. 
In order to keep these companies interested in doing this, we need to get as much participation as possible.  You can enter to win these items for yourself or someone else.  You don't have to be autistic or have an autistic child to enter either.  While I would like to think that every device will go to a family that benefits, I need to keep the interest high so that more people can have a chance to win something that can help their family.
Check back frequently because I will try to add new ways to enter as often as I can. 
I do this because I truly admire and respect all of you and I know what it's like to be parents to our amazing kids.  I don't get paid to do this.
I just want to help. That's it. No strings attached. 
All I ask is that you help me spread the word about these giveaways.  The more attention they get the more the companies benefit and the more they are will to help.
Thanks a lot everyone.  I really appreciate all of you.  🙂
This site is managed via WordPress for Android, courtesy of the @SamsungMobileUS Galaxy Note 2 by @Tmobile. Please forgive any typos. I know how to spell but auto-correct hates me.  😉
For more ways to help the Lost and Tired family, please visit Help the Lost and Tired Family.