I want to issue a challenge to everyone that reads this site.  This is pretty simple and it doesn't have to cost you a thing.  Having said that, it can really make a difference in the world.
Pay it forward. 
Basically, what that means is do something nice for someone else, with no strings attached and with no expectations of them returning the favor to you.  Instead, the only thing that you ask of them in return, is to pay it forward to someone else.

Maybe you pay for someone's food while in line at the drive thru. Perhaps, you shovel a neighbors driveway or sidewalk.  You could also simply donate a smile and a kind word to someone who could really use it. 
There are literally millions of ways to pay it forward.
If you take up this challenge, you will be helping me to make the world a better place, one person at a time. 
If someone asks why your doing this, simply tell them that you are paying it forward in the name of Autism Awareness. Ask them to pay it forward to someone else and maybe share with them why Autism Awareness is so important to you.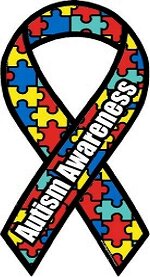 I would love to hear about your adventures.  Let me know how people react to this.  I'll share mine as well. 
We can be a shining example for not only the Autism Community but the world as well.  🙂
Good luck.  Be smart.  Stay safe.
This site is managed via WordPress for Android, courtesy of the @SamsungMobileUS Galaxy Note 2 by @Tmobile. Please forgive any typos. I know how to spell but auto-correct hates me.  😉
For more ways to help the Lost and Tired family, please visit Help the Lost and Tired Family.