I was wondering if anyone else out there gets resentful? I don't necessarily mean anything about our kids. 
Perhaps frustrated is a better word to use.  I find myself frustrated and even a bit resentful because while my family is struggling to survive, it seems like life just goes on, all around us. 
I'm the oldest of 6 kids and everyone lives within 30 minutes of each other, some just a few minutes down the road. You know what, I never hear from any of them. No one seems to have a clue how bad things are going for us. I mean, it's not like I keep it a friggin  secret. Jesus Christ, I have almost 1,000,000 hits every single month. Do you know how many of them are from my siblings?

Zero……
They love us and they love the boys, there's no question about that.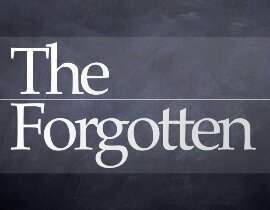 Why not be more involved? Why not try to help us? Why not call and just see how we're doing?
Today at Easter dinner, I was really in a bad place.  I was listening to everyone talking about places they go together and all the fun they're having.  I'm happy for them and I want them to have fun but why do we seem to be forgotten?
I know we can't go most places and we never have money to go out but that doesn't mean we can't at least talk on the phone. 
When something goes wrong, Lizze and I are the first ones that everyone goes to for help and we're always happy to give or do whatever we possibly can.
Just so we're crystal clear. I don't feel like we're entitled to anything and no one owes us at all, but it would be nice not to feel like we're forgotten. Every day is such a struggle and sometimes it would be nice to not feel forgotten.
Do you ever feel like you're forgotten by those around you? Do you ever get frustrated or feel hurt that life goes on around you as though you and you're family aren't there?

This site is managed via WordPress for Android, courtesy of the @SamsungMobileUS Galaxy Note 2 by @Tmobile. Please forgive any typos as autocorrect HATES me. 😉
Check out my #Autism Awareness Store to find really cool and unique #Autism Awareness Clothing and Accessories, designed by me. 😉
For more ways to help the Lost and Tired family, please visit Help the Lost and Tired Family.