We received a call last night from Lizze's Mom.  Apparently, Gavin completely freaked out on them.  He was playing Sonic on his tablet and must've gotten frustrated or something. 
Her Mom said it was the worst they'd seen.
Lizze spoke with her Mom to figure out if anything needs to be done. It sounds like they handled this really well and are even taking his tablet, at least for now.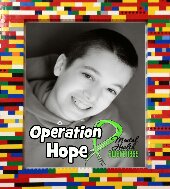 The problem here is two fold. 
The tantrum itself is obviously a behavioral issue and a safety issue.  However, this is also a potential life threat for Gavin because his rage could trigger another autonomic crisis.
I don't know what to do.  Thankfully, they are working with a counselor type person from DD that is there to assist in such matters.
We also have a wraparound meeting in the morning. I have no idea what we are going to discuss but to be perfectly honest, I'm not looking forward to it. 
Lizze is in a bad place Elliott is really sick and Emmett is well……Emmett.
Actually, I think one of the things we are going to discuss is what to do with Gavin over the summer. I don't hold out much hope that we'll have many options, but we have to at least try to figure something out. 
I'll update you all, after the meeting is over. 

This site is managed via WordPress for Android, courtesy of the @SamsungMobileUS Galaxy Note 2 by @Tmobile. Please forgive any typos as autocorrect HATES me. 😉
Check out my #Autism Awareness Store to find really cool and unique #Autism Awareness Clothing and Accessories, designed by me. 😉
For more ways to help the Lost and Tired family, please visit Help the Lost and Tired Family.