This post is more a rambling than anything else.  I've been trying to process a great many things and these are some of my inner most thoughts right now…..
In the wake of the Boston Marathon bombings and all the tragedy these two monsters left behind, I've been wondering something.
Is there really a need for Autism Awareness Month?  I mean, in all honesty, April is already done with.  The world's focus, and rightfully so, in on Boston and Texas.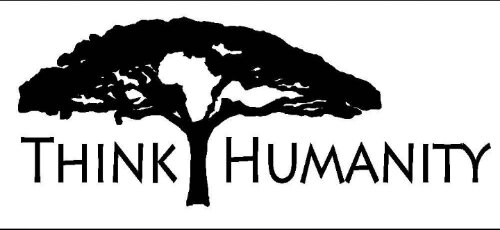 For me personally, I'm wondering if we are taking the wrong approach to a great many things.
Reading the stories from the survivors on the boom blasts, especially the family of the little 8 year old boy who died, is absolutely heartbreaking.  I'm not afraid to admit that I was crying when I read this. 
I've realized that maybe Autism Awareness Month isn't the most important thing in the world. 
Perhaps, there are things of greater importance than a month dedicated to a certain cause. Maybe all the time and money spent on these events would be better spent on something different?
Here's the reality as I see it. 
9-11 was a hugely, world changing event.  For a really long time after, nothing else seemed to be quite as important as making sure my family was physically safe.  At that point in time, it was just Lizze and Gavin but I considered us family already.
Fast forward a few years and I find myself deeply entrenched in the whole Autism Awareness thing. 
For a long time now, I've felt like Autism Awareness was one of the most important things in the world. The logic behind awareness is that the more people know, the less they will fear and the more accepting and compassionate they will be. 
Having said that, I'm wondering of our efforts, combined with the efforts from all the other monthly awareness campaigns, would be better served at addressing a more basic need in the world?
What of we focused on reminding people that we are all brethren, despite our looks, beliefs or abilities. Everyone is human and we should treat each other in a manner that provides for everyone's basic rights to human dignity.
Why do we have to blow each other up or murder people because of religious differences?
Honestly, what's the point of things like Autism Awareness Month if we can't even treat each other with basic human dignity?
If we could find a way to address all the hate, maybe people would become more human.  Maybe they would see others as human as well and be a bit more forgiving of our differences.
I know that this is very likely a lost cause but that makes me sad. 
On the most basic level, I think we all want the same things. Why we don't realize that, remains a mystery to me. 

This site is managed via WordPress for Android, courtesy of the @SamsungMobileUS Galaxy Note 2 by @Tmobile. Please forgive any typos as autocorrect HATES me. 😉
Check out my #Autism Awareness Store to find really cool and unique #Autism Awareness Clothing and Accessories, designed by me. 😉
For more ways to help the Lost and Tired family, please visit Help the Lost and Tired Family.