Elliott's appointment today went really well.  He was super brave and the only time he really got nervous, was actually pretty funny.
Dr. Handwork put on his latex gloves before checking Elliott's scalp, which is probably protocol.
As soon as Elliott saw him put the gloves on he panicked. This was the exchange of words between him and I:

Elliott: why did he put the gloves on?
Me:  because he is going to be touching you.
Elliott: (even more panicked than before) where is he going to touch me that he needs to wear gloves?
Everyone began laughing and Dr. Handwork explained that he was wearing gloves so that could look through his hair.  Elliott relaxed again after that.
Right now we are going to just hurry up and wait. Dr.  Handwork thinks that since the hair loss has slowed down, that it's most likely something called Telogen Effluvium.
Basically, this is hair loss that is secondary to a major illness which HairGuard explains in detail.  In Elliott's case, his chronic sinus infection. This is a transient condition, meaning it typically goes away on its own.  This condition is caused when an illness disrupts the body to a point that the hair is affected.
It's kinda like your lawn turning brown in a drought. As soon as the rain cones back, so does your lawn.
Because of Elliott's extreme level of anxiety, we're going to give him some time to recover from these sinus infections and see if the hair loss continues to slow down.
We feel good about this plan.  Elliott has blood work coming up in the near future anyway.  We will just combine everything into one blood draw so that he's not stuck multiple times.
Dr.  Handwork is a very conservative doctor and we absolutely love him.  He's part of the always amazing Akron Children's Hospital. 🙂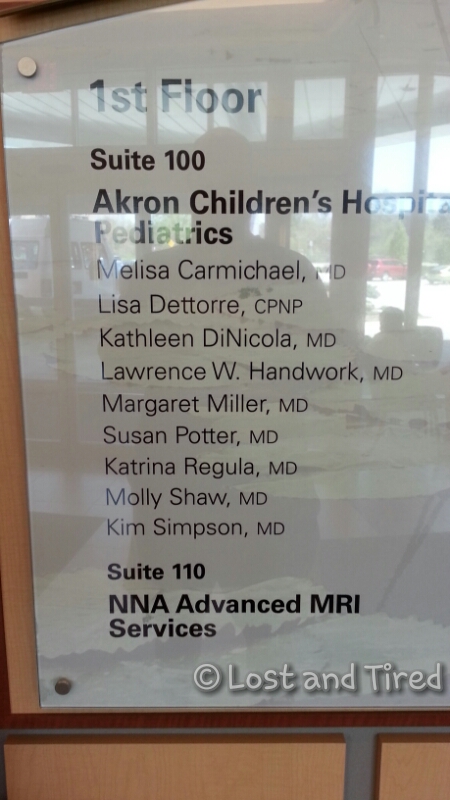 This site is managed via WordPress for Android, courtesy of the @SamsungMobileUS Galaxy Note 2 by @Tmobile. Please forgive any typos as autocorrect HATES me. 😉
Check out my #Autism Awareness Store to find really cool and unique #Autism Awareness Clothing and Accessories, designed by me. 😉
For more ways to help the Lost and Tired family, please visit Help the Lost and Tired Family.