I wanted to talk to you about how I'm going to be doing things for a little while.  Let me be a bit more specific.  I want to talk to you about how I'm going to be doing things with my writing. 
Through some miracle, people like listening to what I have to say.  I can't honestly say why but I'm grateful and amazed nonetheless. 
In order to continue Lost and Tired's exponential growth, I would need to branch out and embrace more of the available social media.  It's seems that most people on the Web, in similar positions to me,  focus on one main area. 

For example, some really good friends of mine do amazing things on Facebook or Google+.  They have an enormous following on these platforms and rightfully so.  They're simply awesome. 
Some people have really successful blogs instead.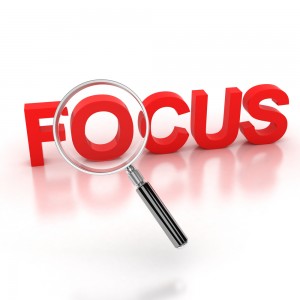 Sure, they may have Facebook or Google+ pages but nothing significant because they choose to focus on their personal blog.
It's seems that, at least in my experience, you are either really successful in one or the other.
This is where I'm beginning to struggle. 
I have a presence on most of the social media sites but I rarely engage with people on them.  Social media to me, seems to be a method of delivering content to my readers and not so much actually connecting with others. 
I'll be the first to admit that this isn't necessarily a positive thing. 
Ideally, I would love to engage with people in multiple arenas. It's not that I don't want to have conversations in places other than my site and I'm certainly not intending to be a hermit of sorts, but in truth, I have sorta become hermitish.
I think I just made up a new word.  🙂
It basically comes down to practicality. My blog has always and will always be my priority.  I'm only one person and in reality, I'm stretched really, really thin.
My personal life with my family is always front and center and becoming more and more challenging with each passing day.  Trying to find any kind of balance is quickly approaching the impossible.
I'm also a people pleaser and I want to help every person that asks me for help, and that can be a bit daunting at times.  Their are so many people out there that need help and I can't possibly help everyone but certainly not for lack of trying. 
There is no practical way for me to continue to do everything that I'm trying to do, especially on my own. 
My site doesn't generate any income and actually costs a pretty penny to maintain on a monthly basis.  In fact, nothing that I do in this arena brings in a single penny to my family and we are financially destitute right now. 
Why am I telling you this? You know, I'm not really sure.
I sorta went off on a tangent.
Oh, I remember.
Basically, I simply can't keep up with maintaining an engaging presence in the social media sites anymore.  I tried, I really did.
With my decreased resources, I'm going to be focused on the most important projects to me and the most beneficial to everyone else.  This means I'm going to scale things back a bit for right now.
I'm going to focus on maintaining this blog, first and foremost. 
Secondly, I'm going to continue to build up the My Autism Help forums because once that gets kicking again, I'll be able to help so many more people.
Helping people is very important to me. 
You may have noticed that I've consolidated the URL's and brought the forums back into the main Lost and Tired site.  This makes things easier for me to manage, with my limited time.
In my opinion and according to all the feedback and awards I receive, the best thing I can do to make the biggest difference, is to do what I do best.  That is sharing my family's story and my feelings on everything we go through.  Secondly, maintaining the forums helps people to have a safe place to go and connect with others in the Autism and special needs community. 
There are things I have been working on that I haven't spoken of and can't just yet. Some are pretty big deals and others things I'm consulting on.  All of these benefit the community I love so much. 
I'm going to be looking for sponsorships for Lost and Tired and I'll detail that in the near future.  Of anyone's interested in sponsoring my site and my efforts, let me know.  🙂
That's basically it. 
I'm going to be scaling back in the social media department and focusing on what I feel is most important and most beneficial to the community. 
I need all your help to spread my family's story and let people know about the forums. 
I've been babbling for far too long so I will let you all go back to whatever you were doing.  🙂

This site is managed via WordPress for Android, courtesy of the @SamsungMobileUS Galaxy Note 2 by @Tmobile. Please forgive any typos as autocorrect HATES me. 😉
Check out my #Autism Awareness Store to find really cool and unique #Autism Awareness Clothing and Accessories, designed by me. 😉
For more ways to help the Lost and Tired family, please visit Help the Lost and Tired Family.