With everything that has gone on over the past few days, I neglected to share something pretty exciting with you all. 
Most of you know that I'm a huge android fan. I'm not anti-iPad in any way.  That said, I don't like the way apple does business and that has been a big reason why we don't buy apple products. 
However, recently that has changed.

I've acquired my first ever iPad.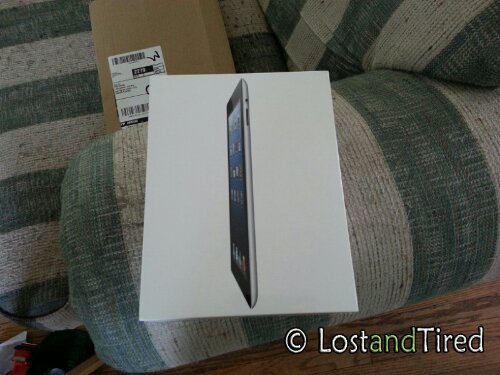 I'm working with a company that wants me to do a comparison between android devices and the iPad, as it relates to kids with Autism. 
This was an interesting proposal for me but I didn't own anything apple. To address this, they sent me a brand new iPad with Retina display and I've been playing with it for a few days now. 
I'm going to be doing a big write up on this at a later date but right now I want to give you all my first impressions. 
First Impressions
Basically, there are things that I like about the iPad and quite a few things that I don't. 
The device itself is a beautiful and elegant piece of hardware.  There is certainly no denying that. The user interface is smooth as butter but very simple and without the ability to support customization.
My first impression of the app store is that it has a wide variety of apps that don't appear to be available on the Google Play Store, at least yet.
The device itself is a bit heavy and much larger than what I'm accustomed to using.
That said, the build quality is absolutely amazing and far exceeds that of many of the android tablets that I have used. 
I'll be sharing more of my impressions as time goes on but I wanted to give you my first impressions. 
This site is managed almost exclusively via WordPress for Android. Please forgive any typos as autocorrect HATES me. 😉
Visit the My Autism Help Forums
To reach me via email, please Contact Me