Like the title says, today I'm feeling angry. I'm going to be doing a bigger write up on the impact of our being investigated by Child Protective Services later but I need to just vent for a moment.
Whoever decided that it was necessary to create needless and damaging drama, by making a false allegation to Child Protective Services about my wife and I, has made it to the number 1 spot on my shit list.
Even though none of the allegations are true and our name will eventually be cleared, the damage has already been done.

As you know, the investigators interviewed us all, yesterday afternoon. 
They were actually quite amazing and understanding.
Having said that, the simple act of having strangers come into the house has been extremely disruptive to this special needs family.  Elliott's anxiety is through the roof and both he and Emmett have been up since 3:30 am, fighting. 
Lizze, hasn't been able to go to sleep because her anxiety has kept her awake. The additional stress that has been thrust upon her has also made most of what she's going through, worse.  As you may or may not know, stress is one of the worst things in the world for someone living with fibromyalgia.
Since this whole thing has transpired, she's been an emotional wreck.
It doesn't matter that the allegations will easily be dismissed. The fact that our lives and our privacy have been and will continue to be invaded until this is resolved, is an enormous burden to bare.
I've been trying to be the bigger person but you know what? Right now I can't be. 
I feel pissed off, angry, betrayed and honestly, even afraid. What's to prevent this person from doing this again? I know that everything will be documented but still, all it takes is a 30 second phone call, to throw our lives into chaos.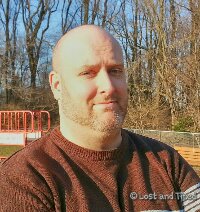 What's more upsetting is that we very likely know the person responsible. That makes trusting the people in our lives much more difficult at this point. 
Sure, they got us good.  We're upset and stressed out, worried and unable to sleep.  Who do you think pays the price for Lizze and I going through this?  That's right, the boys.  While they don't know what's happened, and they won't know, they do know that Mommy and Daddy are worried about something.  It's impossible to hide, no matter how careful we are, they pick up on our stress.
I'm sure that the person responsible is reading this and I have a message. 
We think we know who you are and in all honesty, you're a sad person that both Lizze and I feel sorry for.  Having said that, you've made the number one spot on my shit list. 
You've had your fun now I suggest you go back to your life and allow us to go back to ours.  All is forgiven at this point as remaining angry and bitter will turn us into someone…..truthfully…..like you.  We won't allow that to happen. We're better than that and besides, we have more important things to worry about. 
I think it's okay for me to be angry. I mean honestly, who wouldn't be. However, by venting this now, I'm preventing my anger from consuming me. I'll get through this and move on with my life. In fact, I'll come out the other side of this, a stronger person.
It's important to know, like any father, I will go to the ends of the earth to protect my family.  I'm creative, determined, resourceful and not someone you want to needlessly anger.
This site is managed almost exclusively via WordPress for Android. Please forgive any typos as autocorrect HATES me. 😉
Visit the My Autism Help Forums
To reach me via email, please Contact Me