This video is meant to educate the public and was created by Academic Earth, in an effort to debunk the fears that many parents face when confronting the topic of vaccinating their child. The views and opinions expressed in this video are those of Academic Earth and not necessarily those of Lost and Tired. All credit goes to Academic America for the video and written, quoted content.
Academic America has a ton of great information on the website. Please take a few minutes and check them out. 🙂  http://academicearth.org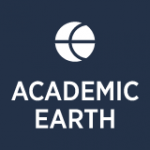 What are your thoughts? Personally, I don't buy into the whole vaccine causes Autism thing. I do believe in vaccine injury and that is truly a tragedy. Part of what I think this video is trying to do is address the almost paranoia gripping the parenting community. There is so much opinion being confused with scientific fact that many parents simply don't know what to do. I would love get your thoughts and opinions on the information provided in this video.
Please keep this civil and treat everyone with respect.
Too Many Too Soon: The Anti-Vaccine Fallacy is a short educational video created by Academic Earth
Created by AcademicEarth.org
Academic Earth has also provided information about the video as well, that can be found at this link:  Academic Earth
For your convenience and with permission from Academic Earth, I've quoted the information below.
The specter of autism is scary for any new parent, especially given the most recent estimates. Whether or not we're looking at a true epidemic or can chalk the numbers up to more liberal diagnostics, an estimated 1 in 50 children has autism spectrum disorder, or ASD.1 Parents, doctors, and researchers are scrambling to pinpoint a cause, and hopefully, a cure or means of prevention. This desperate search has lead many well-meaning parents to scapegoat vaccines as the cause of their child's illness.

In 1998, Andrew Wakefield, published a study claiming a causal link between the measles, mumps, and rubella (MMR) vaccine and autism. Parents of children with autism celebrated the research and began a wildly successful campaign against the widespread vaccination. In 2010, Wakefield's UK medical license was revoked after it was found that he engaged in unethical research practices and falsified his findings.2 Despite subsequent studies that find no link between autism and the MMR vaccine, the damage has been done. A large swath of desperate parents is convinced that vaccines are to blame.

Early theories blamed autism rates on the vaccine preservative thimerosal, an organic mercury-containing compound.3 Parents were convinced that autism must be a result of mercury poisoning. When thimerosal was removed from vaccines and autism rates continued to rise, affected parents shifted the goal post and decided that the number of vaccines must be the culprit, or too many too soon.

Mounting scientific evidence disproves any link between vaccines and autism. This is cold comfort to parents raising children with an ASD, but it is important that people understand this. These well-meaning parents, who desperately love their children, have consequently put all children at risk in their successful attempts to curb vaccinations. Vaccines are perhaps the greatest public health success in history. It would be devastating to turn back the clock.4

---

2 "Andrew Wakefield." Wikipedia. Wikimedia Foundation, Inc., 29 Apr. 2013. Web. 01 May 2013.

3 United States. U.S. Food and Drug Administration. Center for Biologics Evaluation and Research. "Thimerosal in Vaccines." Fda.gov. U.S. Food and Drug Administration, 20 June 2012. Web. 1 May 2013.
4 United States. U.S. Department of Health and Human Services. Vaccines.gov. U.S. Department of Health and Human Services, n.d. Web. 1 May 2013.
Academic America has a ton of great information on the website. Please take a few minutes and check them out. 🙂  http://academicearth.org

This site is managed almost exclusively via WordPress for Android. Please forgive any typos as autocorrect HATES me. 😉
Visit the My Autism Help Forums
To reach me via email, please Contact Me