You know it's bad when everyday sorta blends in with the one that came before and comes after. Today is the second day in a row that Gavin has had to have his behavior corrected, which led to a massive tantrum.
This afternoon, Gavin wouldn't leave Elliott alone.  He wanted Elliott's Pokemon cards and wouldn't take no for an answer. 
He berated Elliott until Elliott came to us for help. 

Elliott asked him to stop and Gavin wouldn't. We had to intervene as this is essentially bullying.  He was trying to bully Elliott into giving him what he wanted.
That's not going to fly in our house or in the outside world.
Gavin was told that he was going to have oatmeal for dinner because this isn't the first time I've had to address this particular issue today.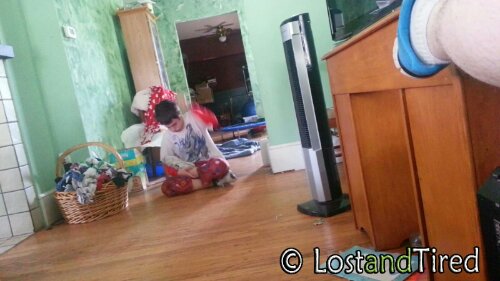 This of course led to a massive tantrum, complete with an all you can eat, self-injury buffet. We had head banging, punching and scratching himself and everyone's favorite, kicking himself. 
If I sound callous, that's because this isn't a meltdown, meaning he's in control of this behavior and doing it for the purpose of trying to get us to back down off our consequences.
It was relatively short lived but more severe than the one he had while at Dr. Patti's last night. 
He's back to his old tricks and we are having to respond accordingly.  Please remember that this is not an Autism related meltdown.  This is a tantrum and a very different animal all together.
This site is managed almost exclusively via WordPress for Android. Please forgive any typos as autocorrect HATES me. 😉
Visit the My Autism Help Forums
To reach me via email, please Contact Me