Sometimes there are moments as a parent, at least for me, where I know I totally fail my kids.  This is never intentional but that doesn't make it better. 
Yesterday was one such day.
I totally let Elliott down and I hate myself for that. With everything that has transpired in the last week and Gavin's infusion yesterday, I totally forgot Elliott's martial arts demo.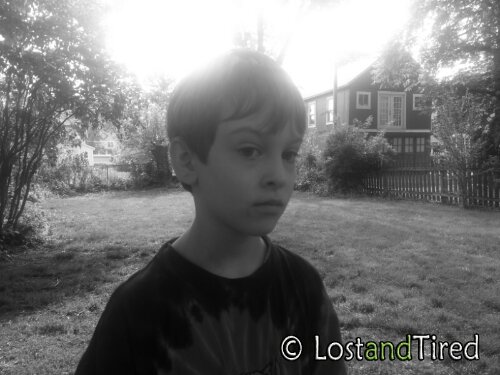 He never said a word about this yesterday until something happened that had him reacting in such a way that we knew something else was going on.
During this emotional episode yesterday, Elliott let it slip that we missed his martial arts demo.  He said that he was the only kid in his class that didn't have a parent there. 
As I share this epic failure with you all, I have tears in my eyes because I know I let my sweet, amazing and extremely sensitive Elliott Richard down. 
I let him down in a big way.
The truth is that even if I had remembered, with Lizze and Gavin at the hospital all morning, I wouldn't have been able to get there. 
Having said that, I would have made sure that he had someone there and supporting him.
I feel like such a tool right now.
I absolutely hate letting my kids down and I never forgive myself when it happens.  When Elliott gets home today, I'm going to talk to him about this and apologize for not being there.  
He will forgive me and that almost makes me feel worse.
Look, I know that many of you reading this will be like, dude cut yourself some slack. On one hand I know you're right.  However, when I think about how badly he felt without me there, I get sick. 
Anyone have an epic parenting failure that they would like to share?
This site is managed almost exclusively via WordPress for Android. Please forgive any typos as autocorrect HATES me. 😉
Visit the My Autism Help Forums
To reach me via email, please Contact Me